Let's face it. If you are a solo attorney or even operating a law firm with a partner, your website is one of the last things you have time to focus on.  You need a website that is clear to your prospects while creating opportunities for your law firm. 
With all of the different options out there, here are some of the best websites for solo attorneys and LLPs that stood out to us and why.
Outline your practice areas
When creating a website for a solo attorney, it's important to choose a design that showcases your practice areas clearly on the homepage, so each potential client can quickly and easily navigate to the area they need help.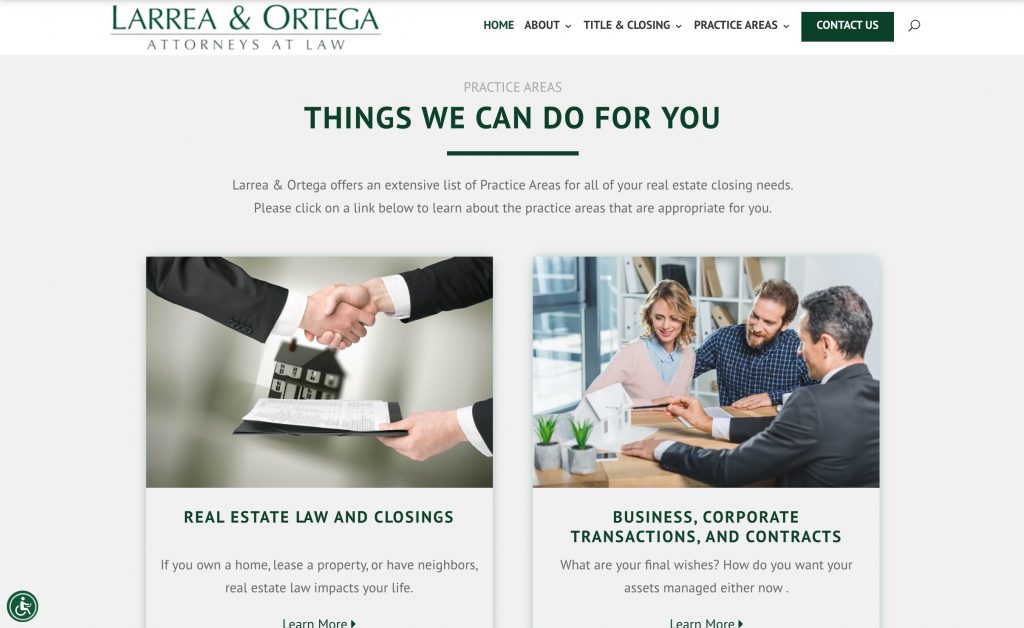 Larrea & Ortega make finding their practice areas really easy in the "Things we can do for you" section on their homepage.
Easy Access to Tools
With more and more people working and doing business remotely in the wake of Covid-19, you may find that it is important to have easy access to the tools you offer your customers such as links, remote chat programs, payment processing, and appointment settings.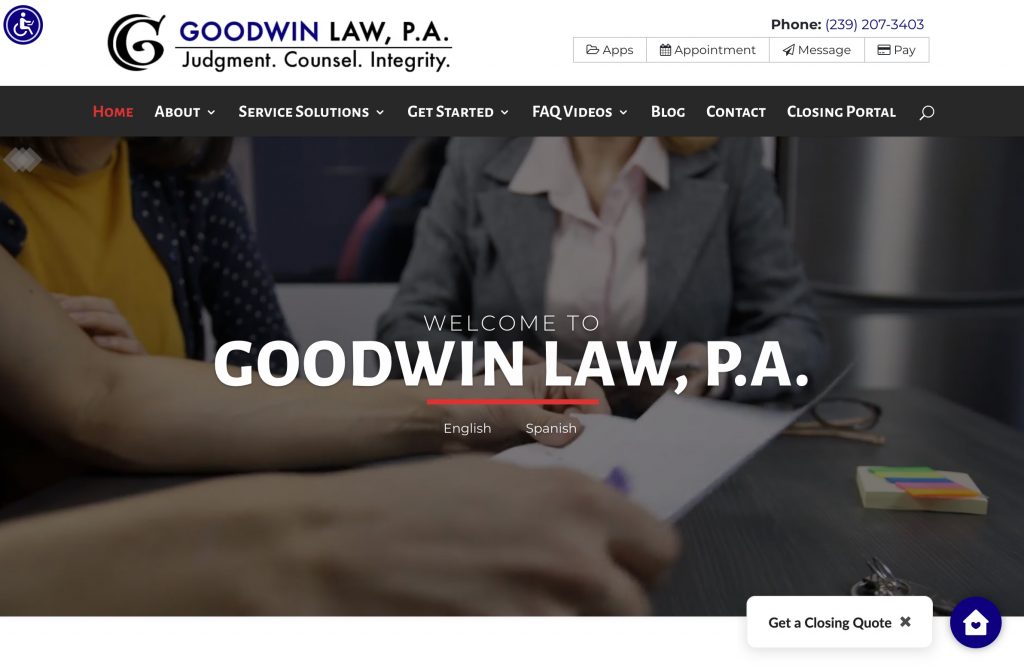 Goodwin Law in South Florida does a great job giving their clients quick access to the tools they need.
State the problems your ideal clients face
The vast majority of Google searches are questions for answers to problems your clients face. This is why it is important to have text on your website that is phrased similar to how someone would search.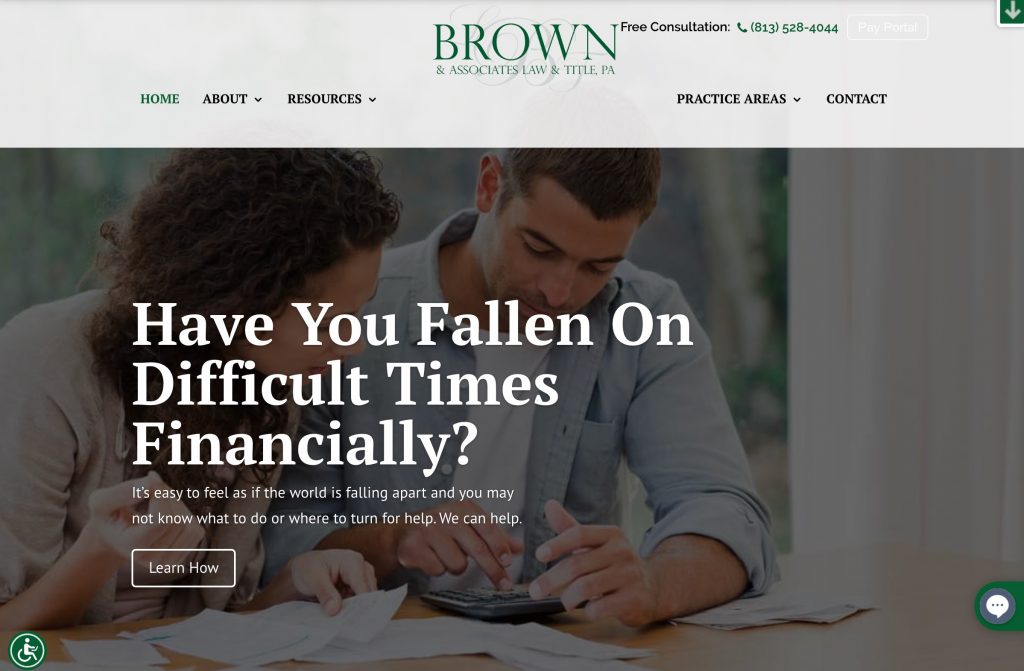 For example, TampaForeclosureLaw.com does a great job of asking rhetorical questions like "have you fallen on hard times?" to get in front of people who might need help with bankruptcy or a home foreclosure.
Localize Your Brand
If you are like most law firms, the majority of your clients will come from your local towns or cities around your office. Having a quality photo of your office or familiar scenery can help you capture business around you. Visitors are often subconsciously looking for a reason to call you. If they see a photo of a local, popular bridge, or your office on a popular street corner, it might be the subtle nudge they need to be comfortable calling you.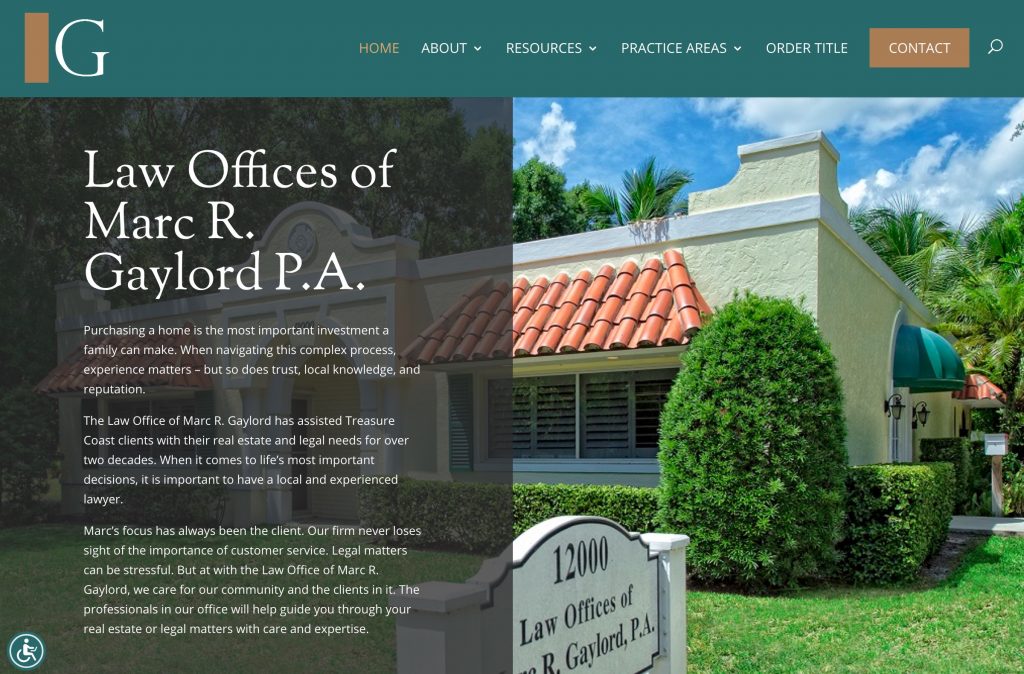 The Law Offices of Marc R. Gaylord does this very well by displaying a high resolution photo of their office right on their homepage.
Display Reviews Proudly
In the service industry, including positive customer reviews and comments on your website is a fantastic idea to build trust with prospects quickly. Lack of trust is the most common reason prospective clients might not contact you.
For a good example of including reviews on your website, check out Foti Law Firm.
Use a Video Homepage to Engage
Video homepages have become increasingly popular over the past few years. Using one is a great way to differentiate yourself from the competing law firms in your market that might have outdated websites.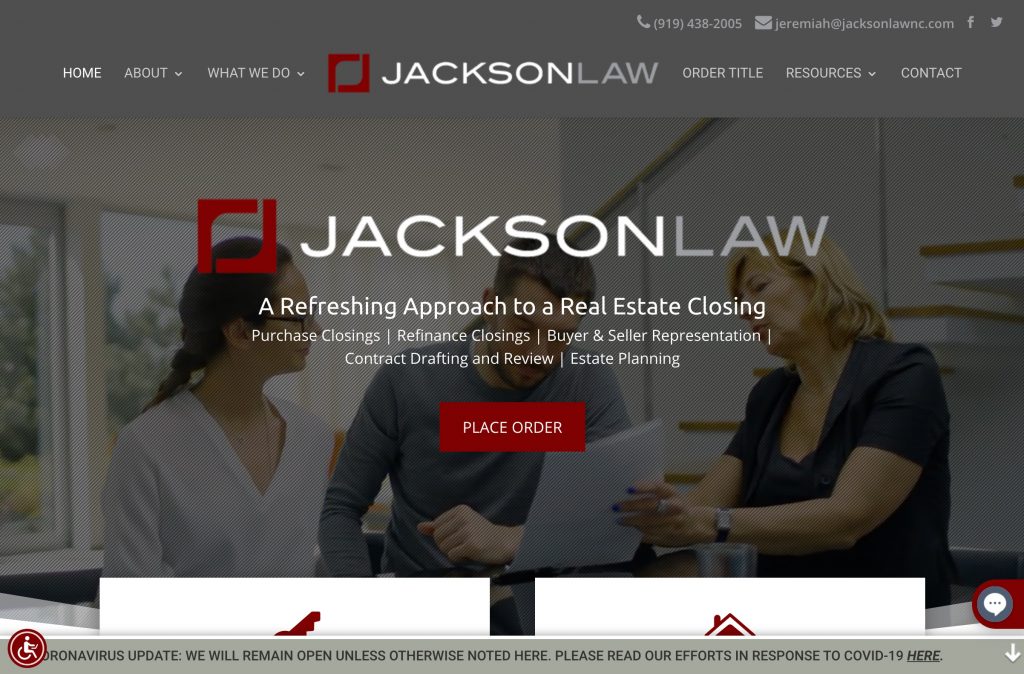 Jackson Law in North Carolina has a great homepage video with a graphic overlay to really stand out as a modern firm. 
Answer Commonly Asked Questions
As mentioned previously, the majority of online searches start with a question. By including common questions your clients may have in a frequently asked questions section on your website you both give more opportunities for people to find you while demonstrating your expertise in your field.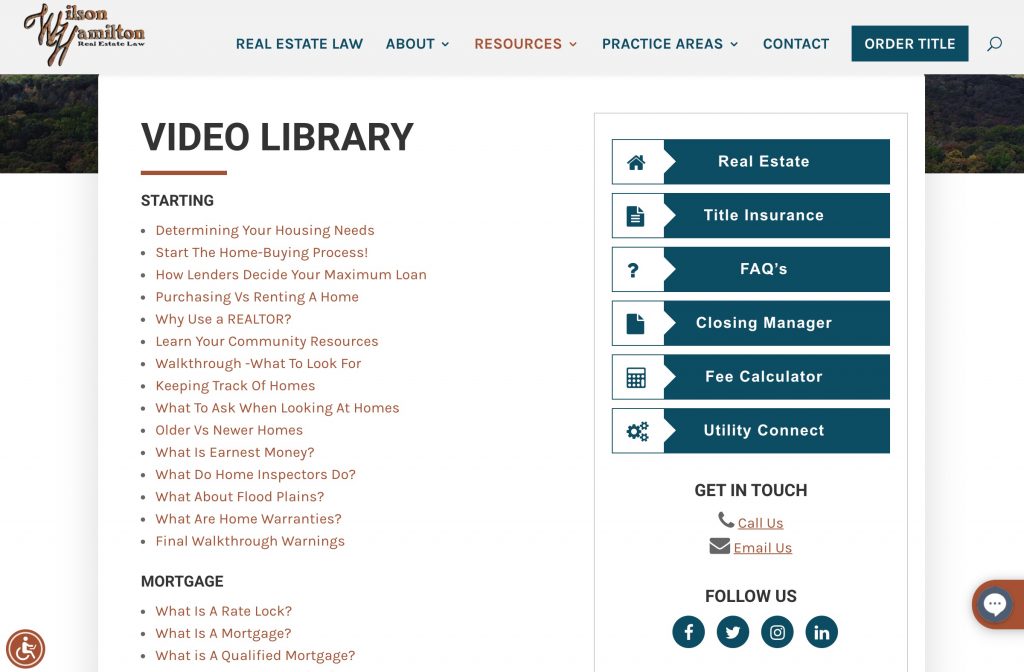 The law firm of Wilson Hamilton's website includes our library of 100 content pieces that include a short video and blog post on each topic.
If you are a small law firm and want an easy way to get your website up without having to do it all yourself, get a risk-free demo today.