Take a Tour: Explore our Complete Online Marketing Solution!
Tuned specifically for Law Firms and Title Companies with the Compliance and Marketing Features to actually help your Business.
Start With A Template. End With A Masterpiece!
Save Time and Money with our Semi-Custom Approach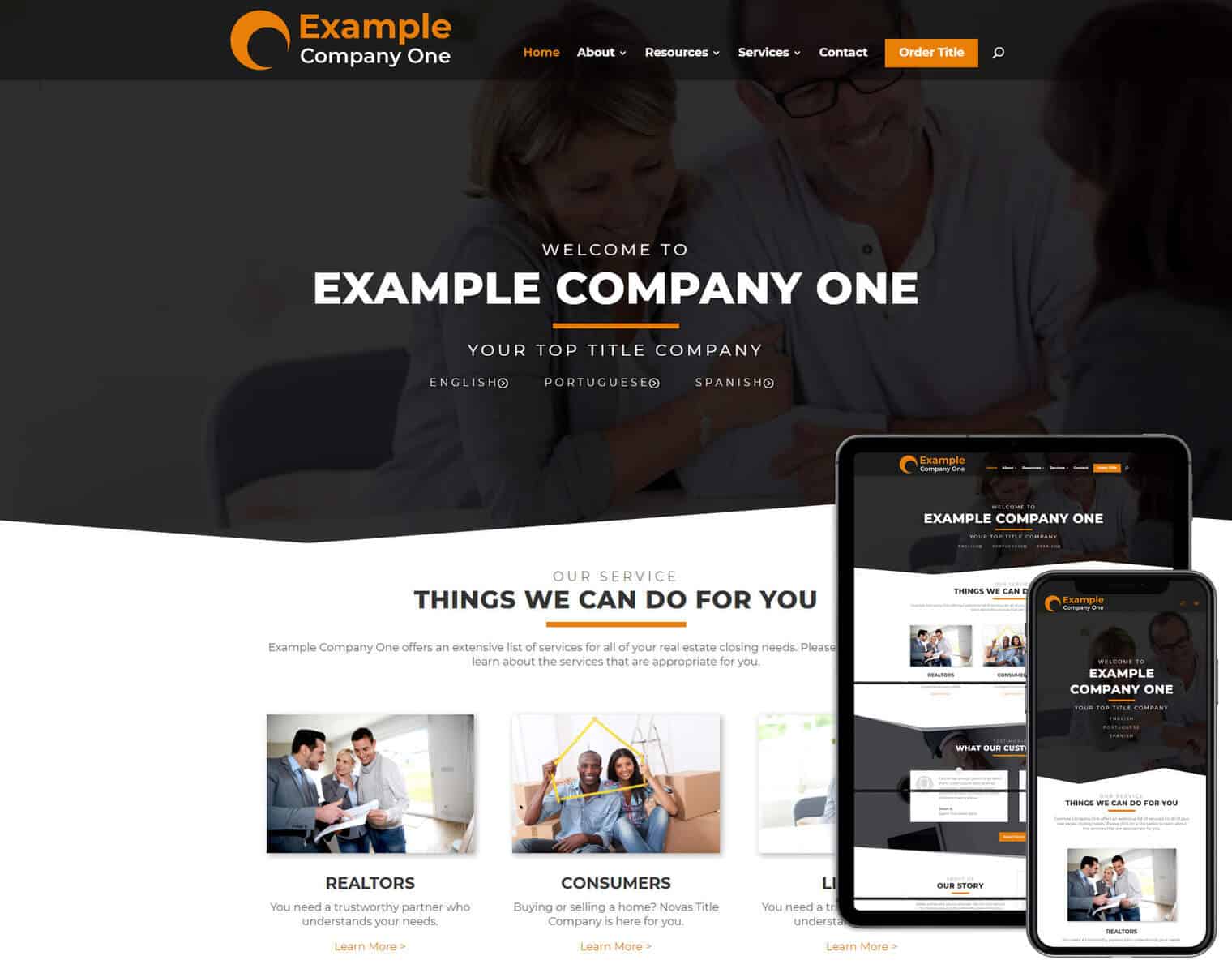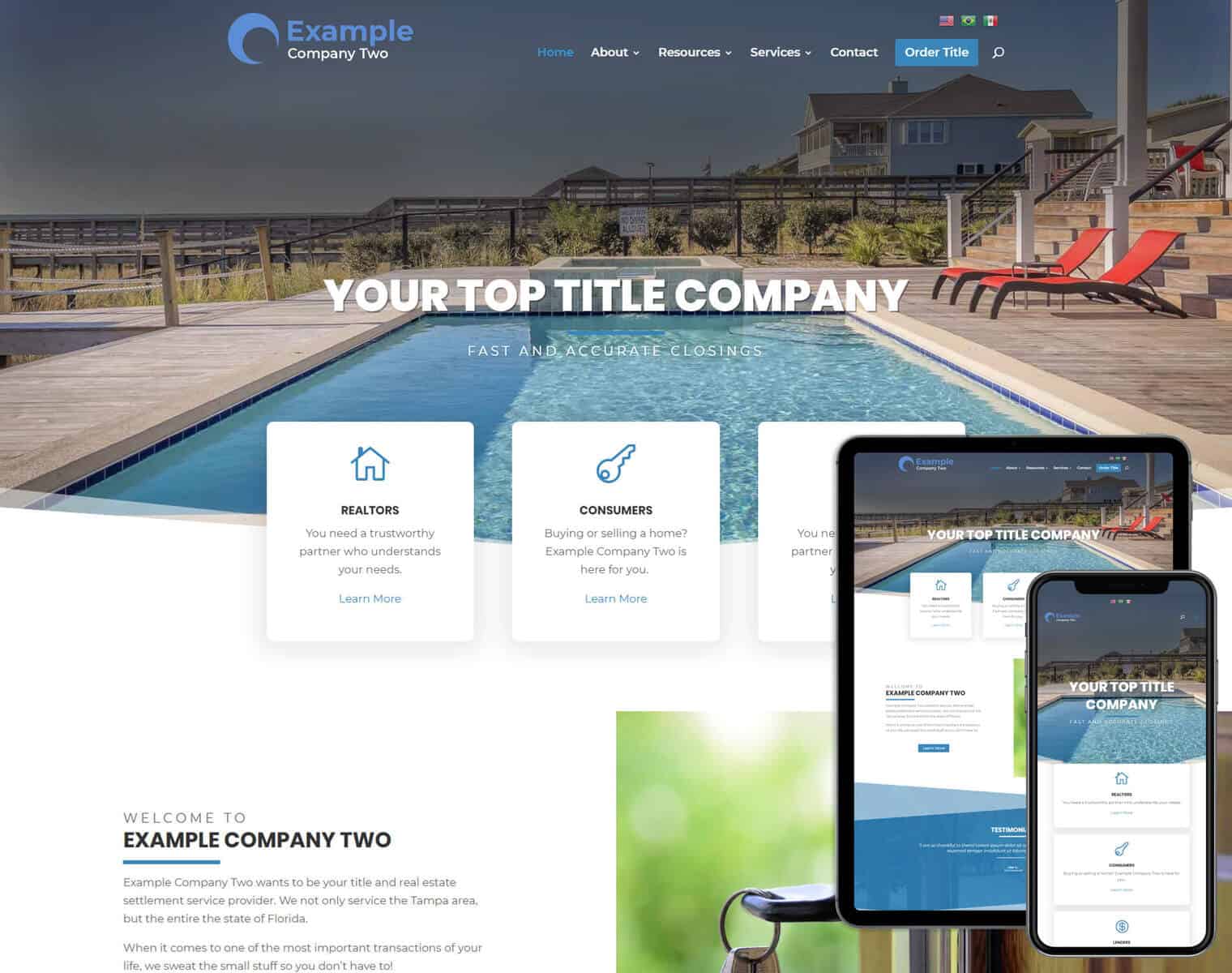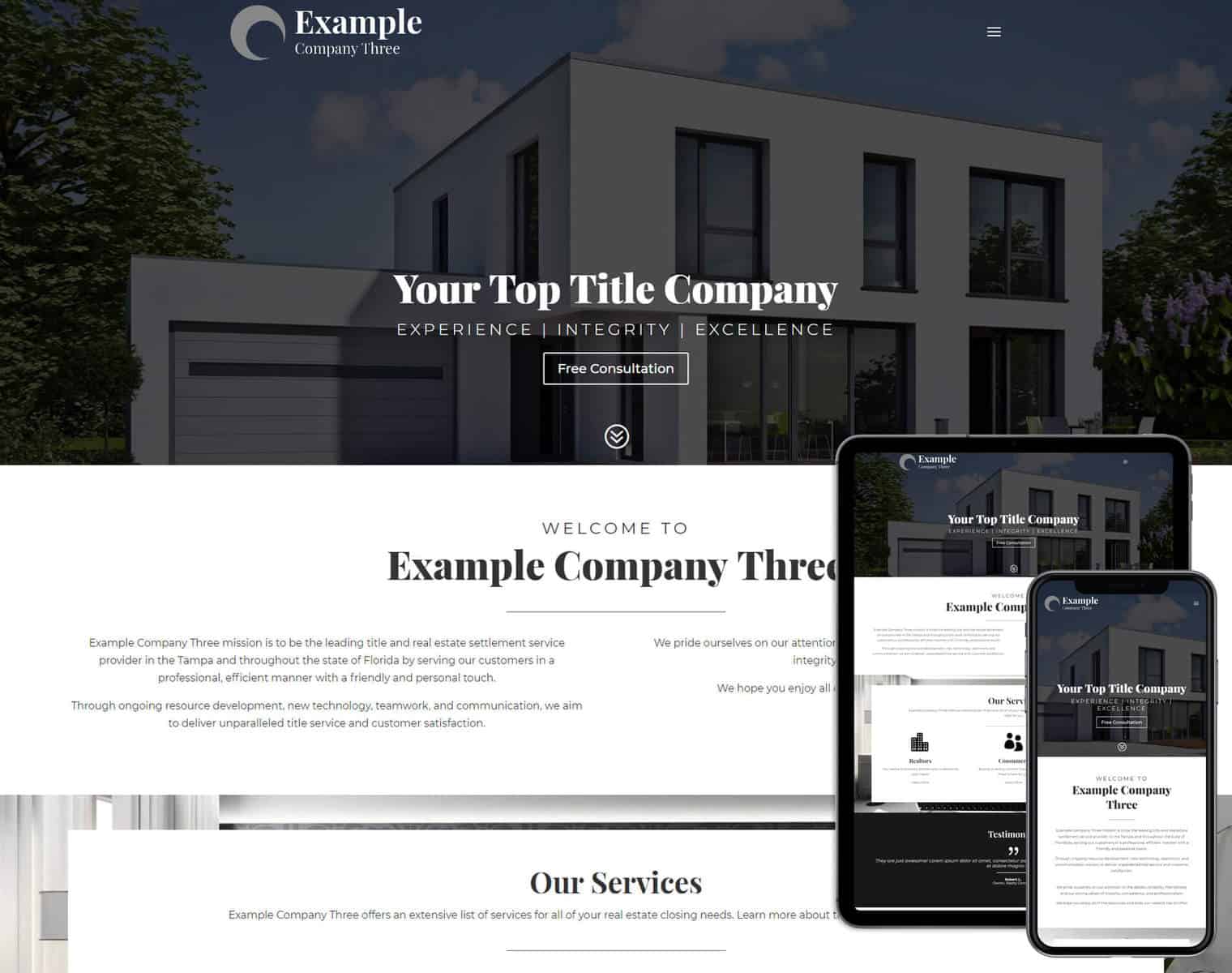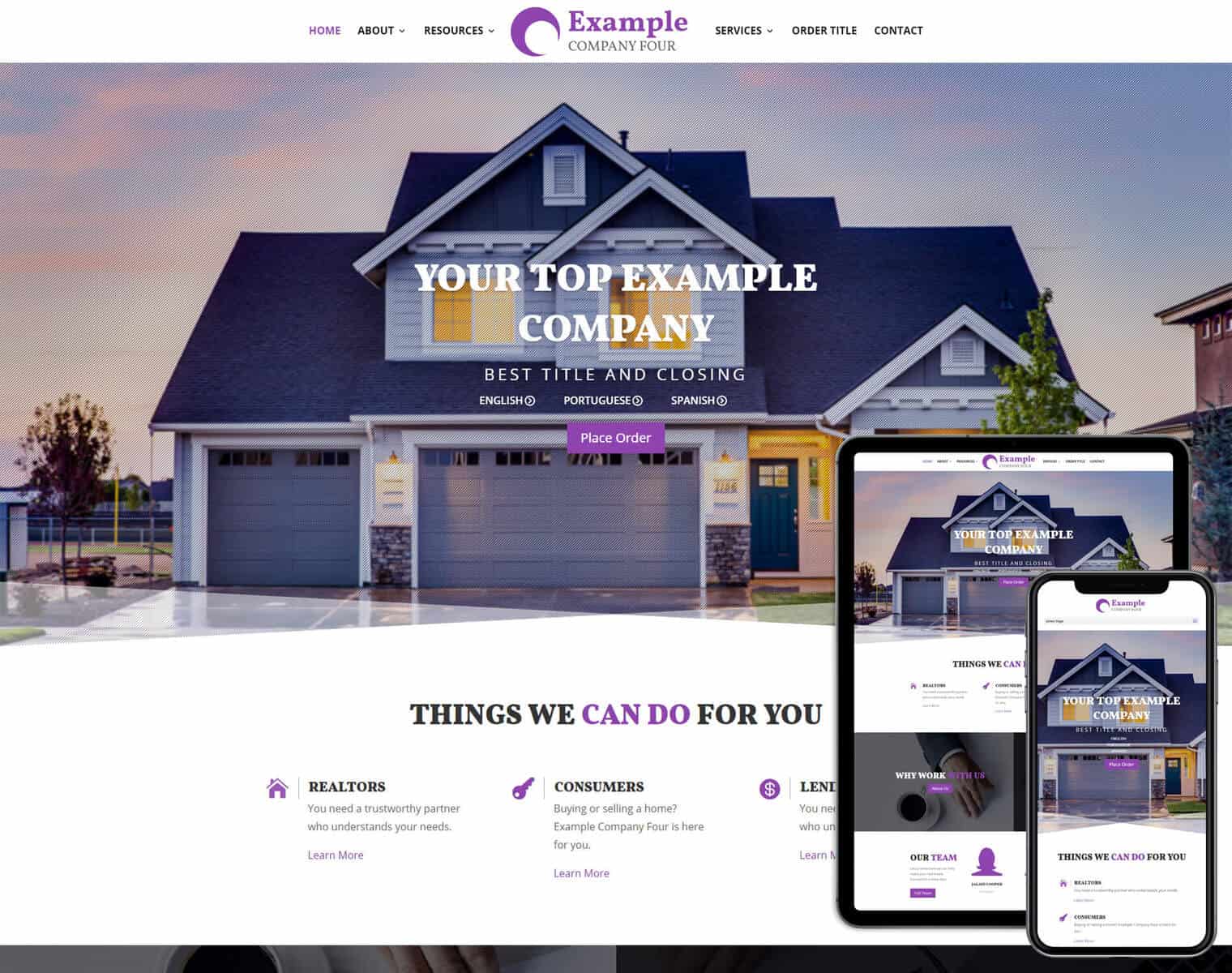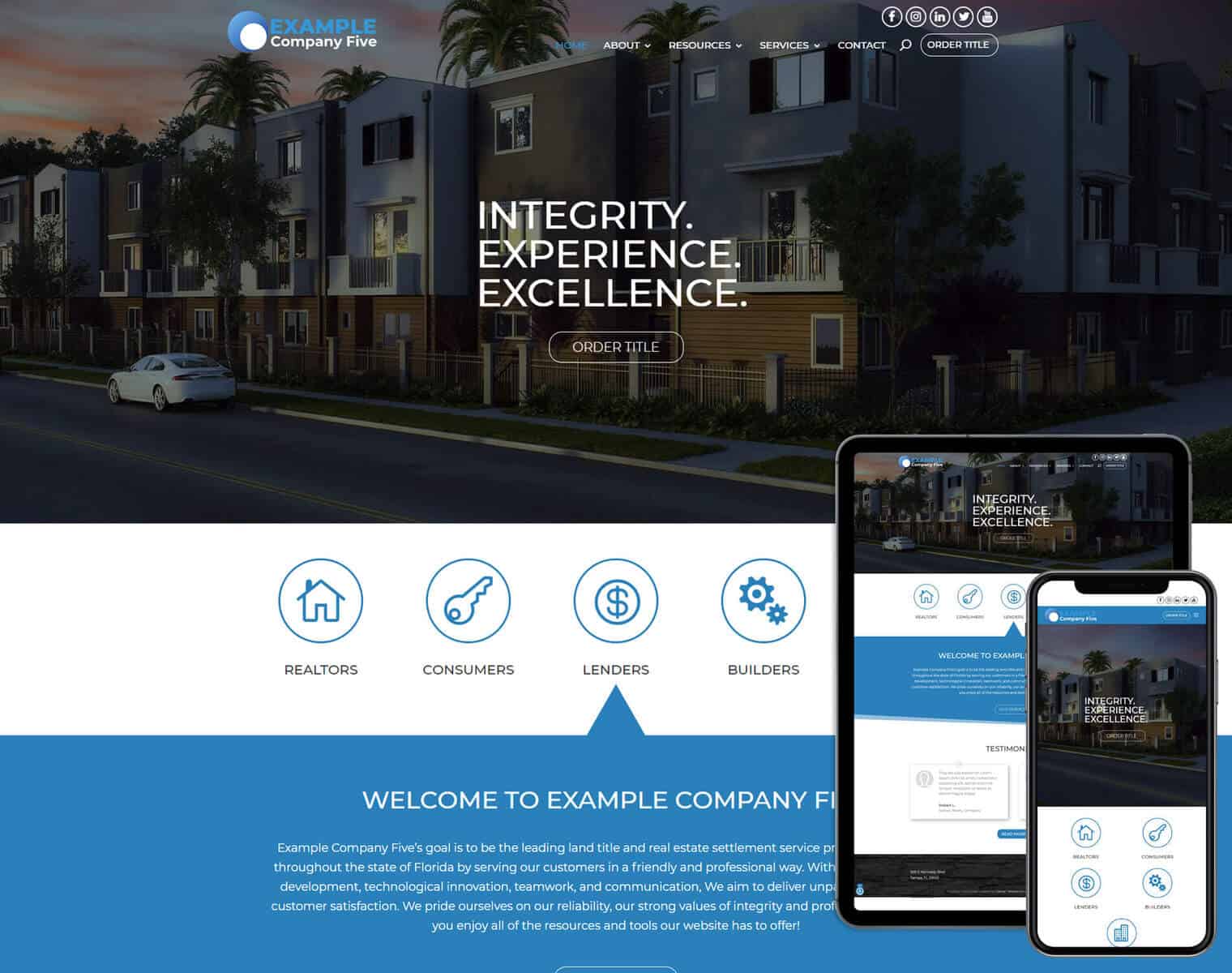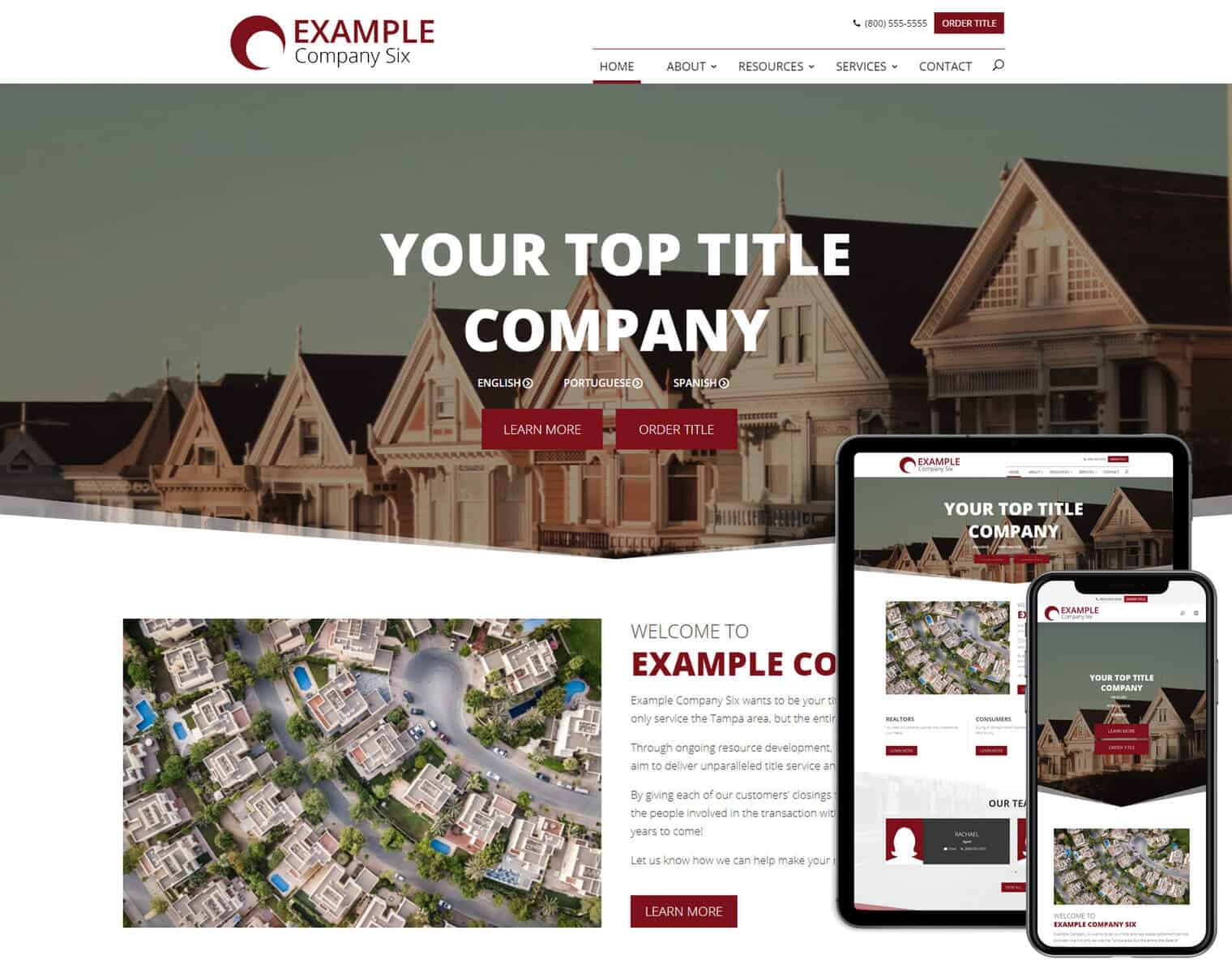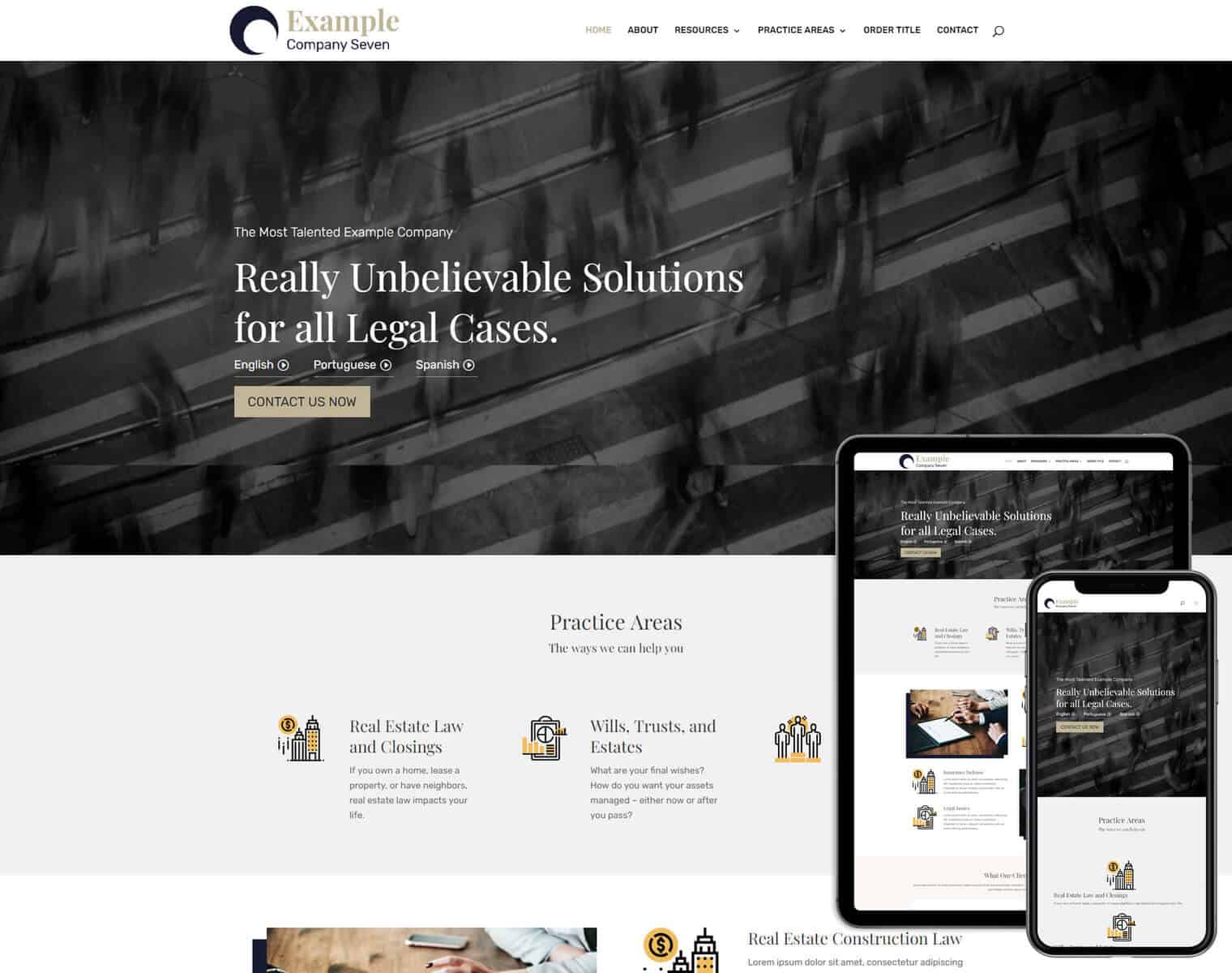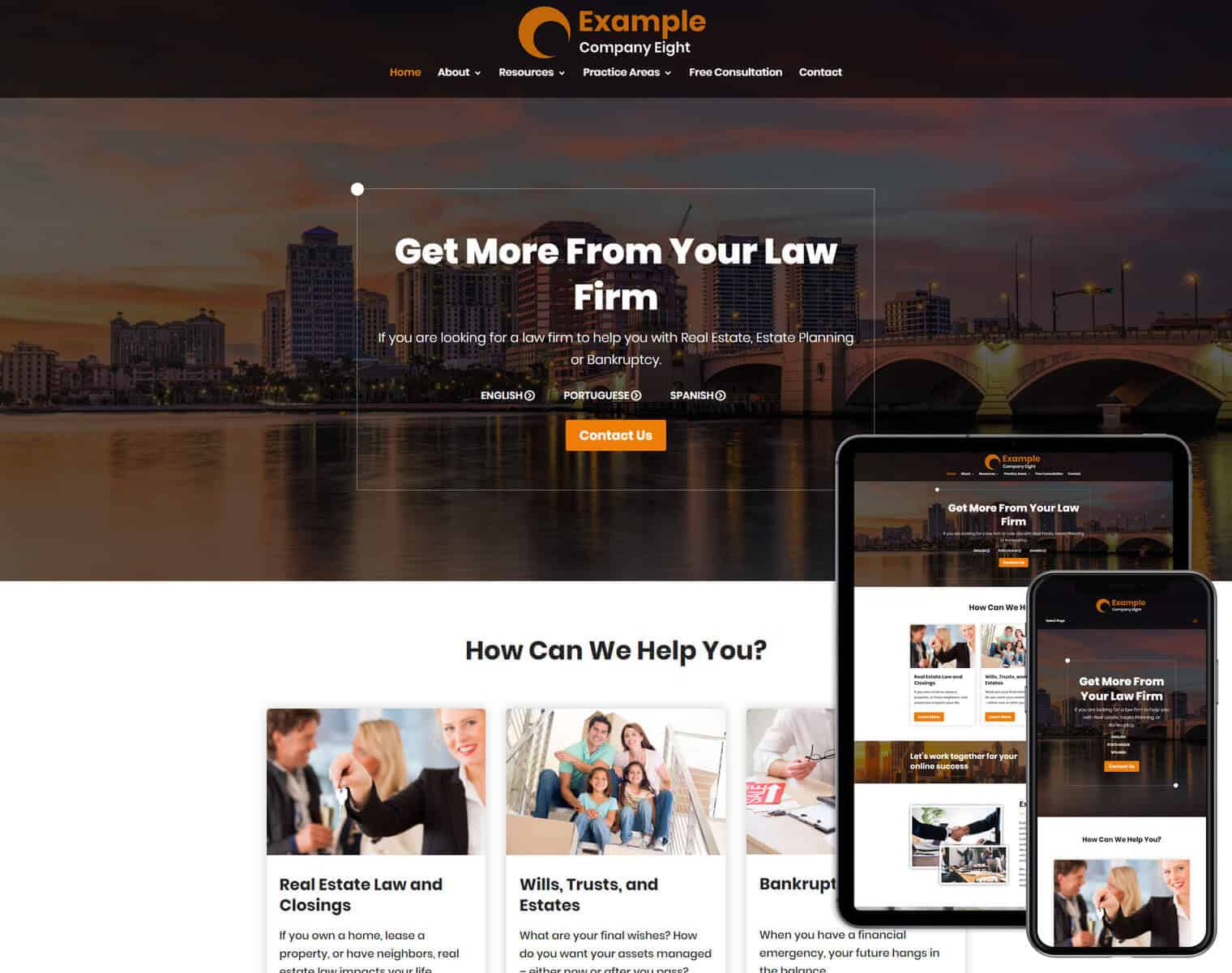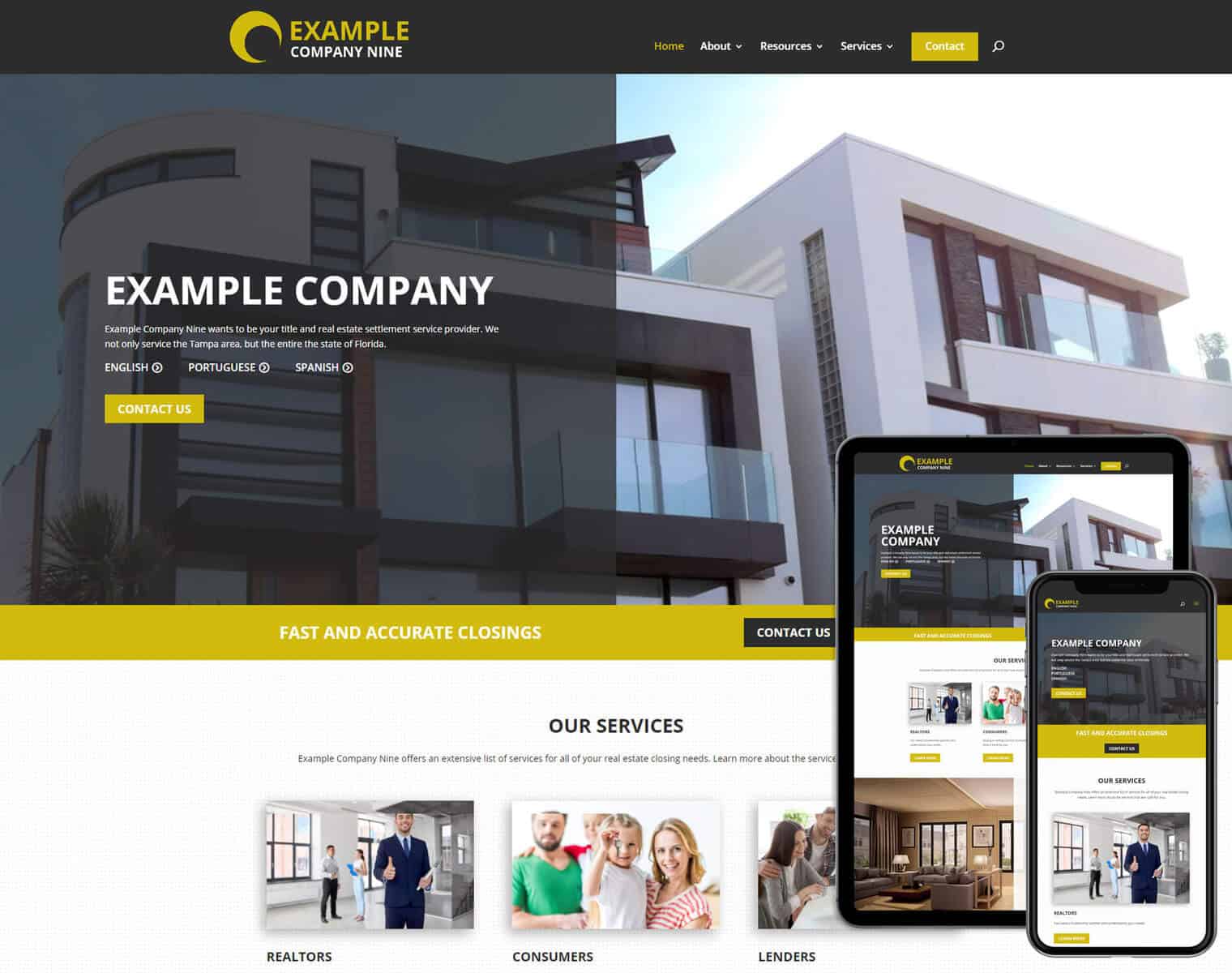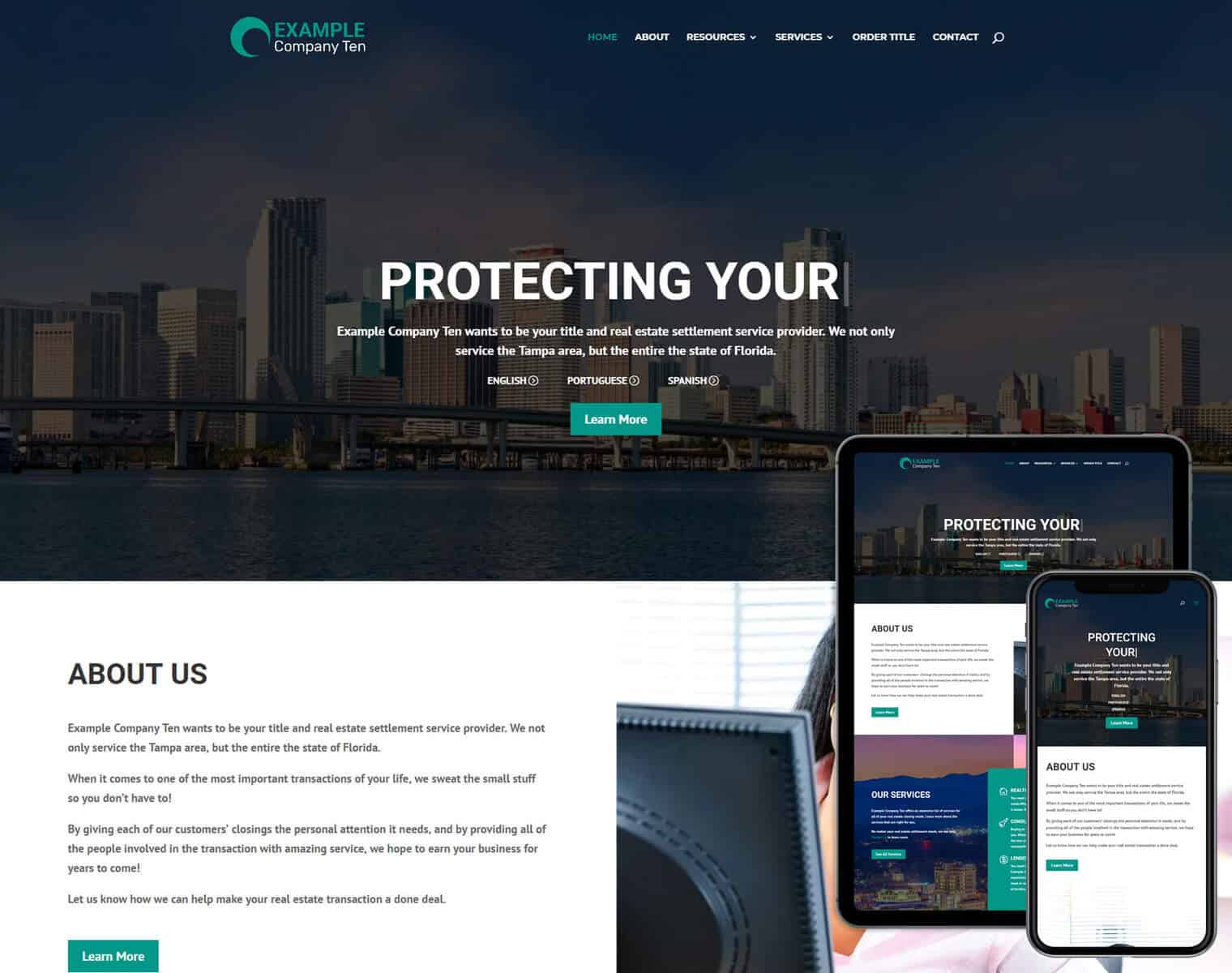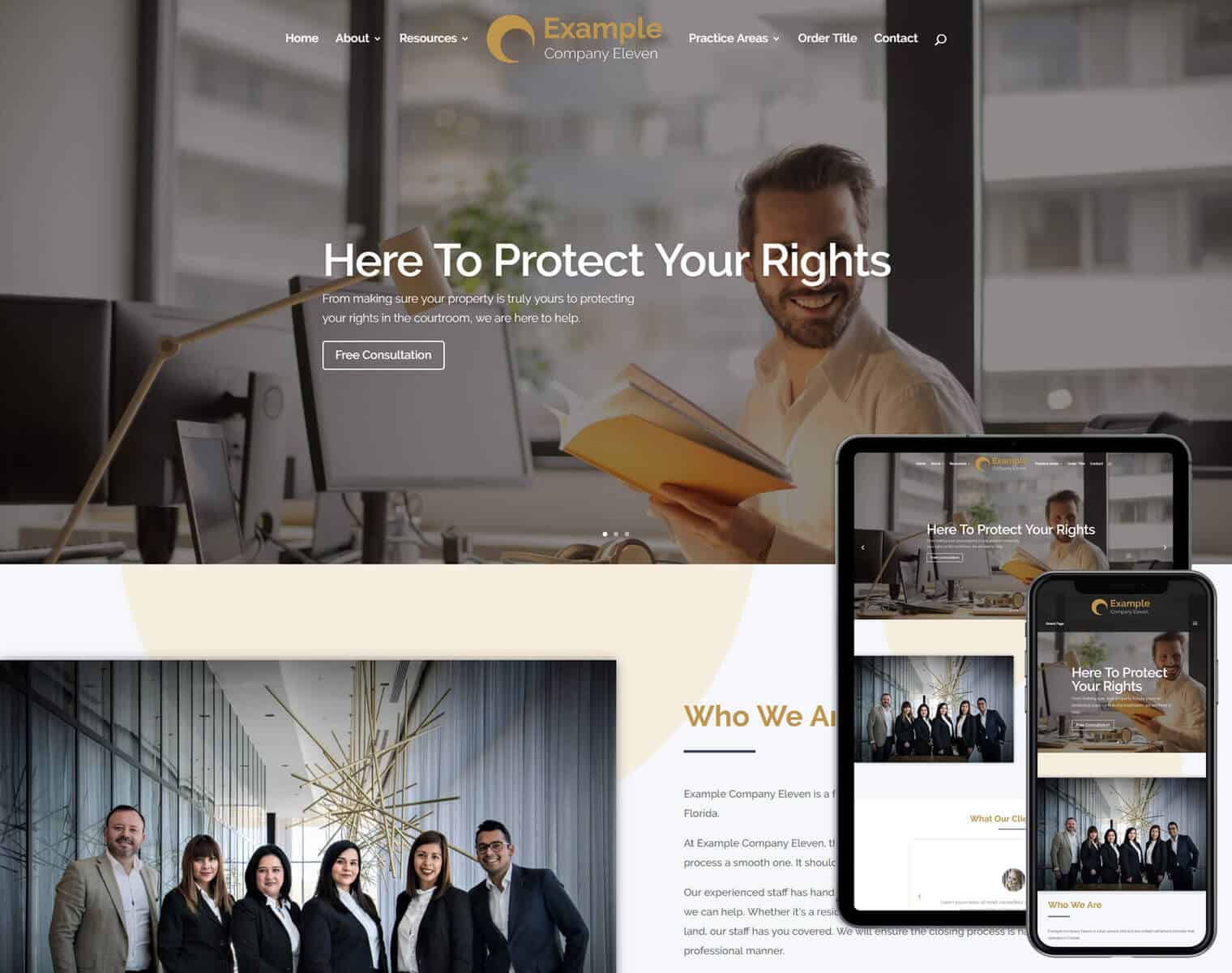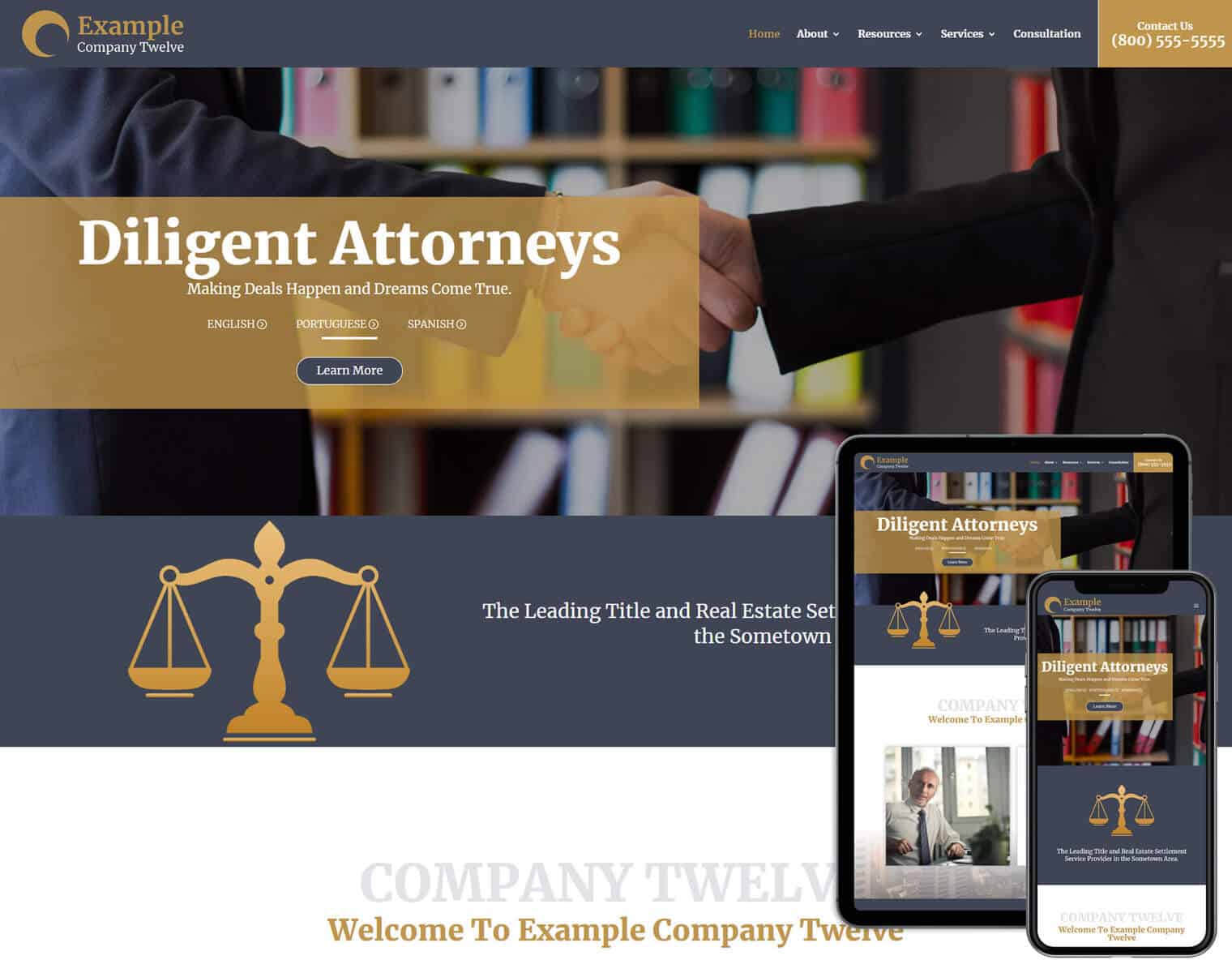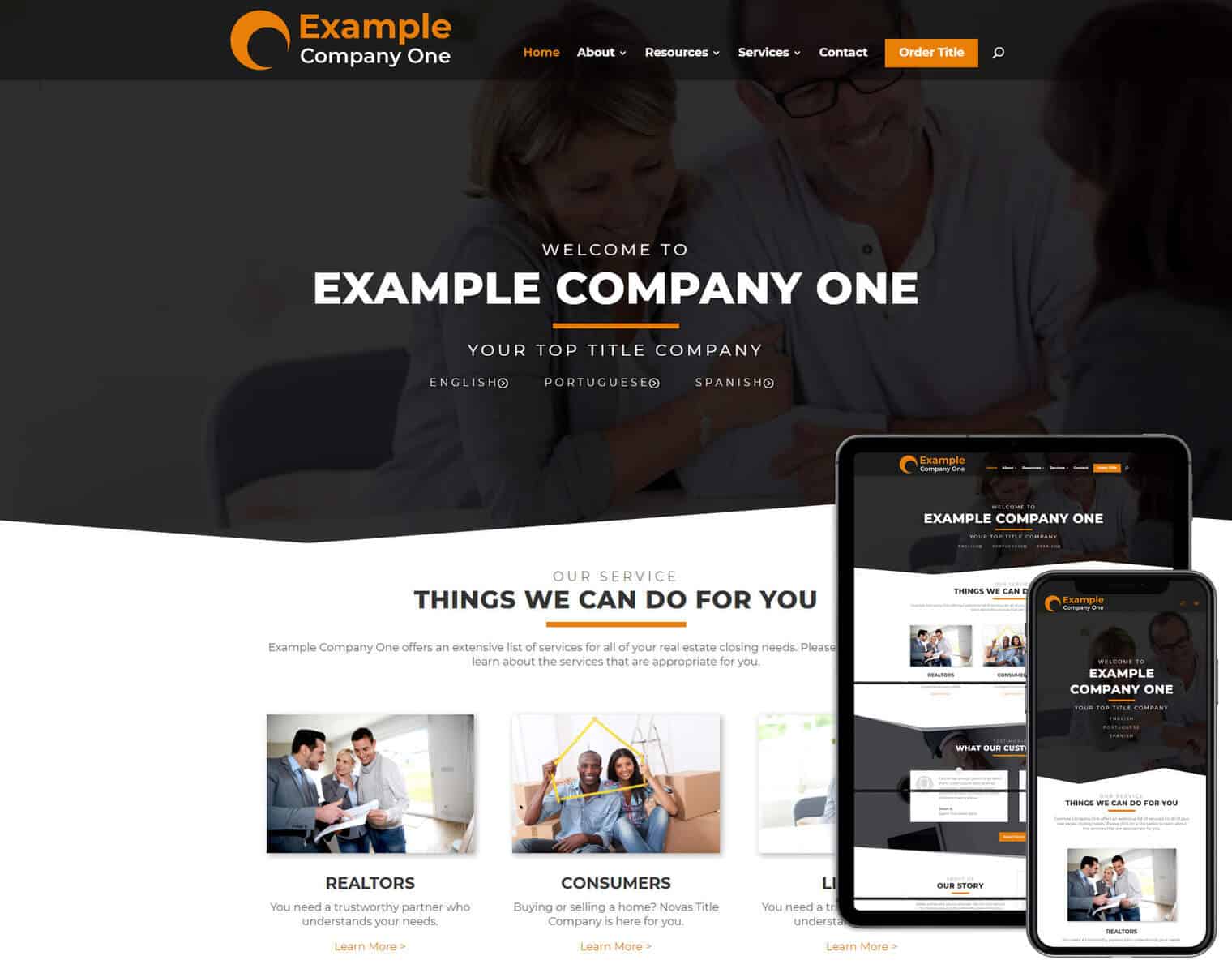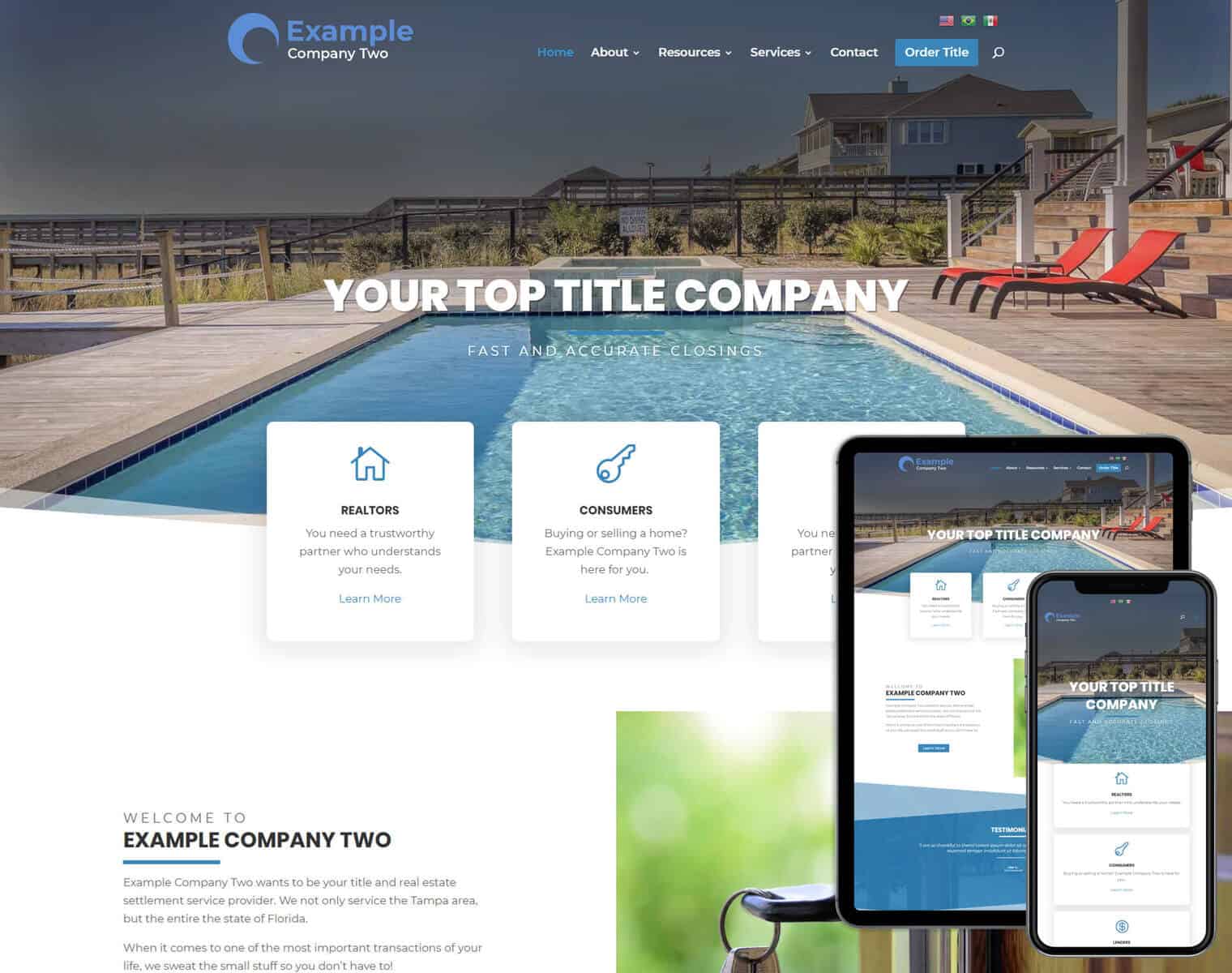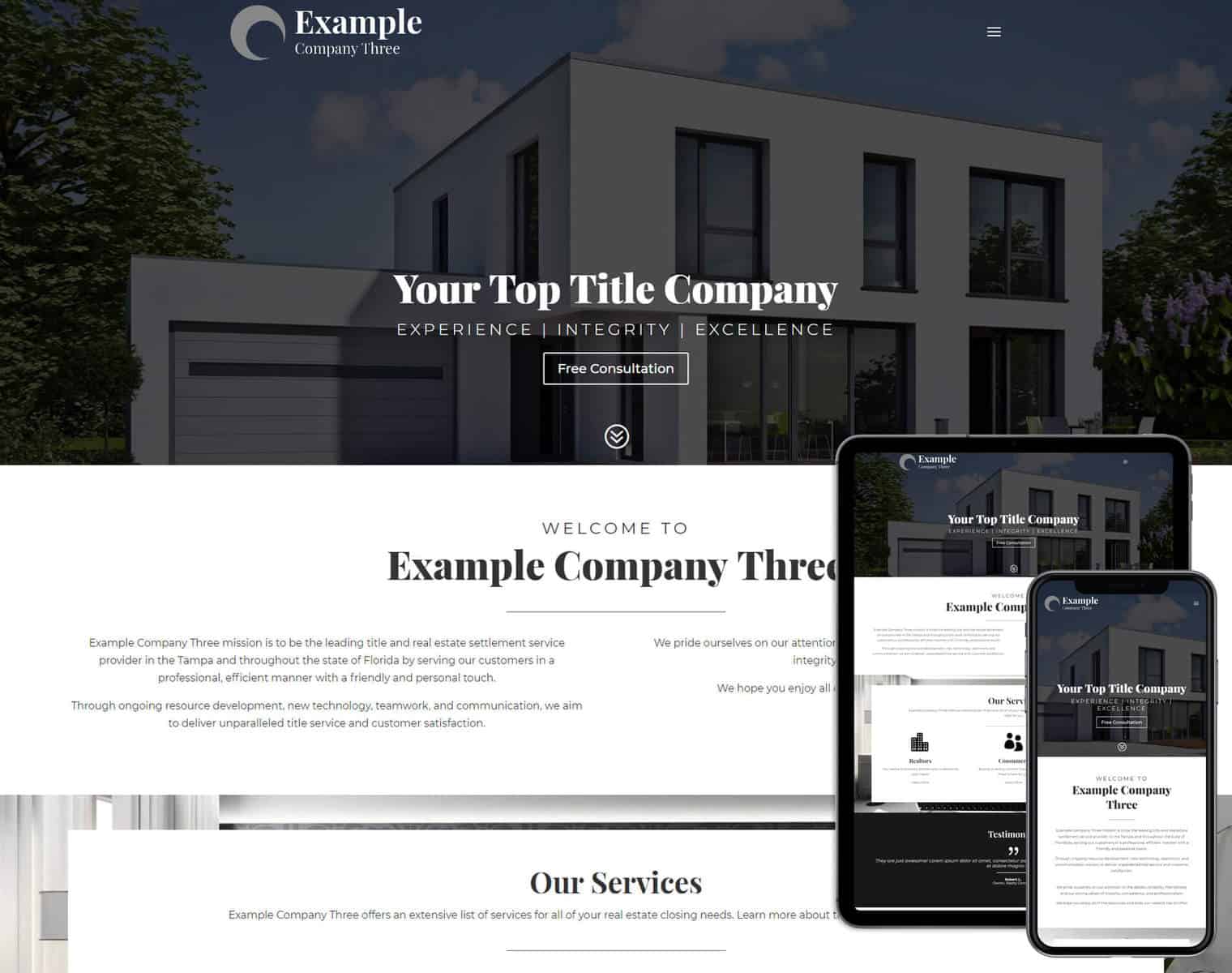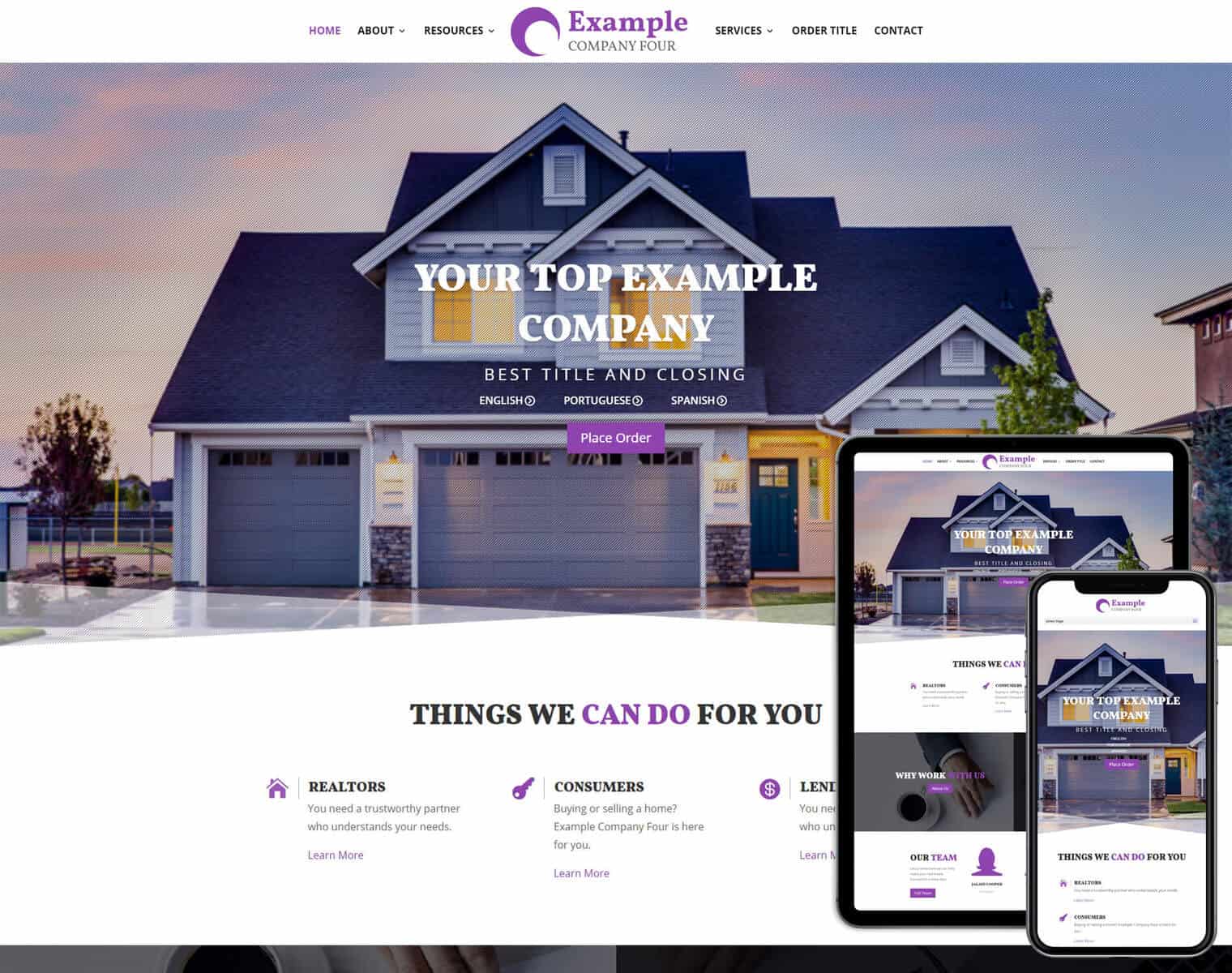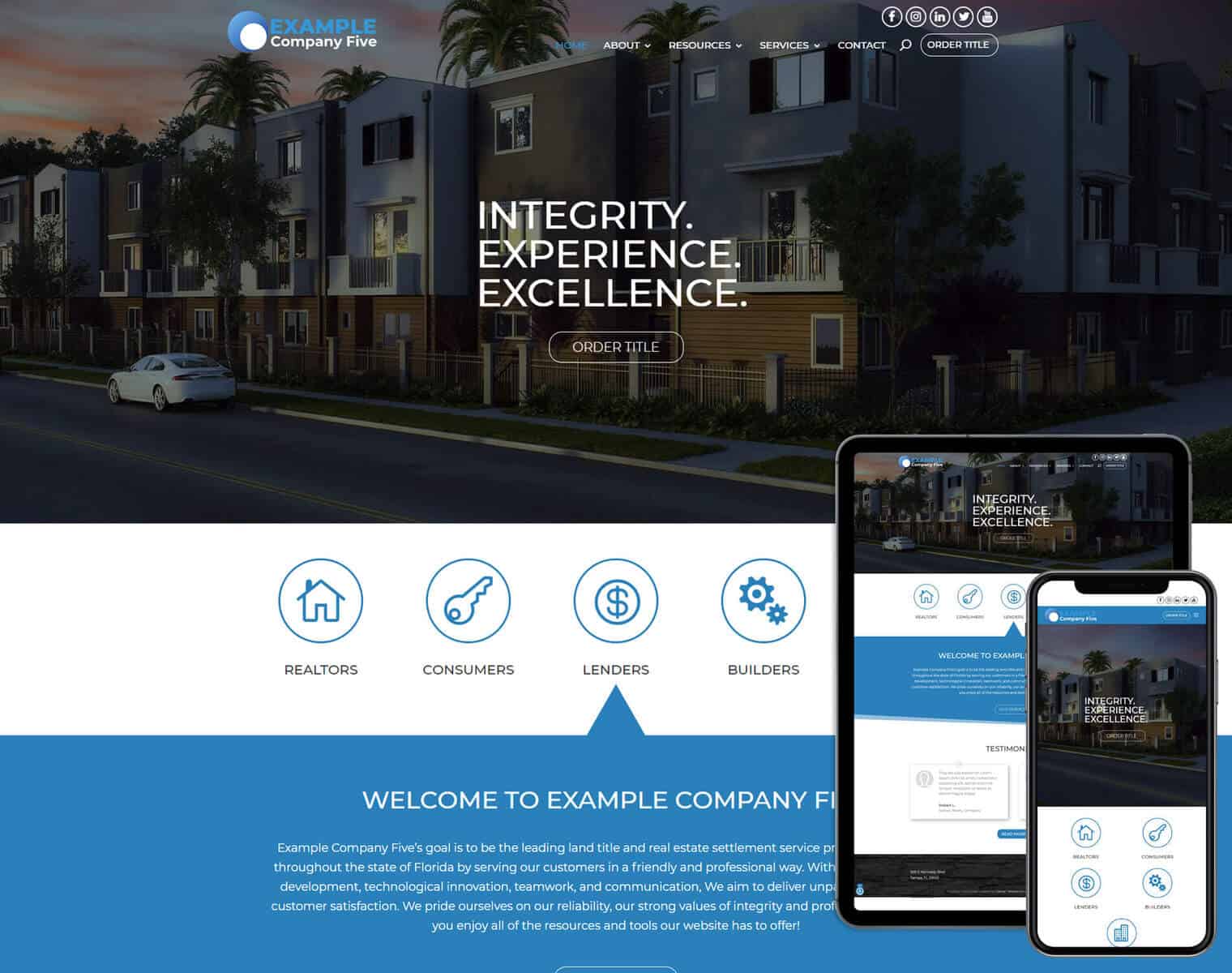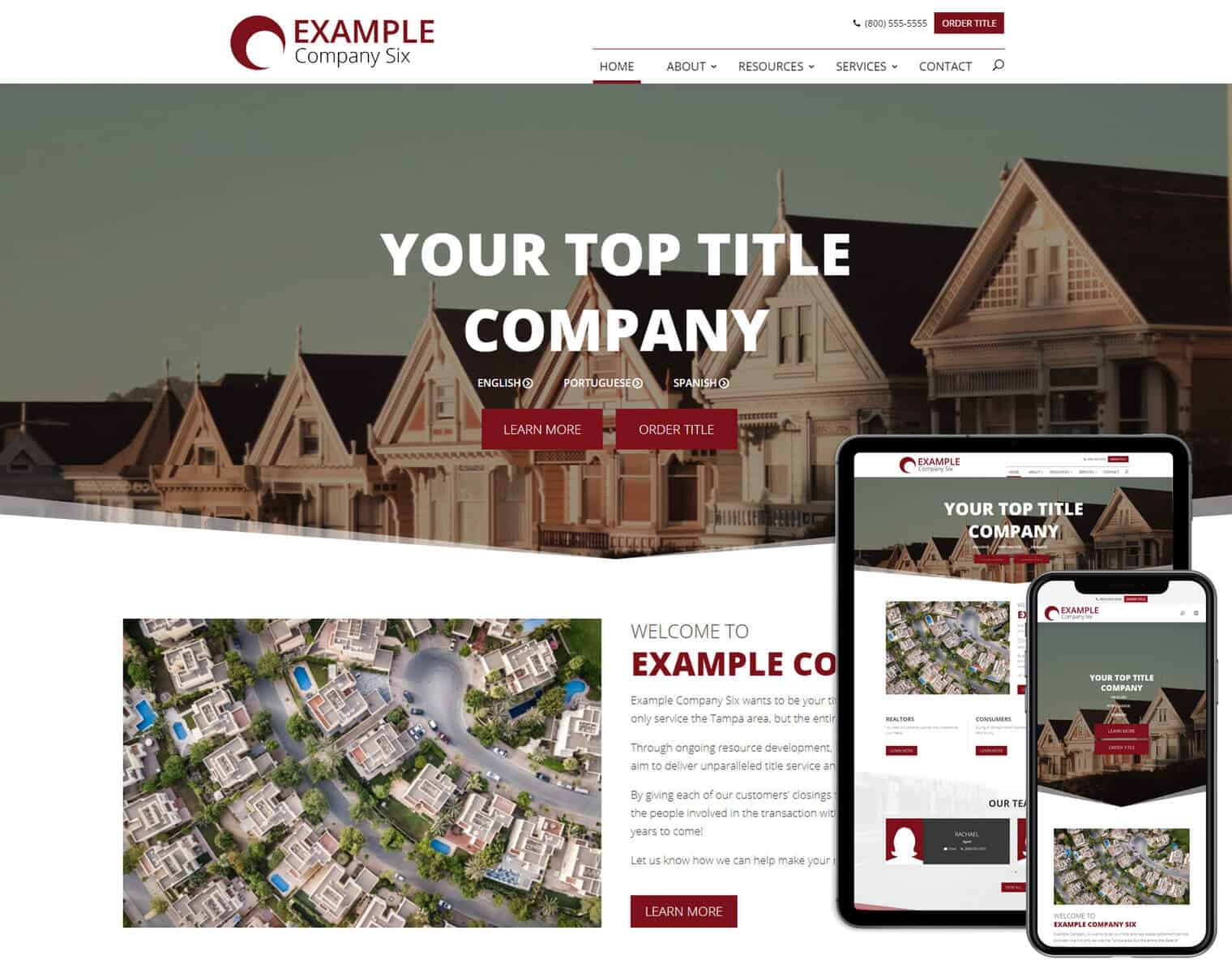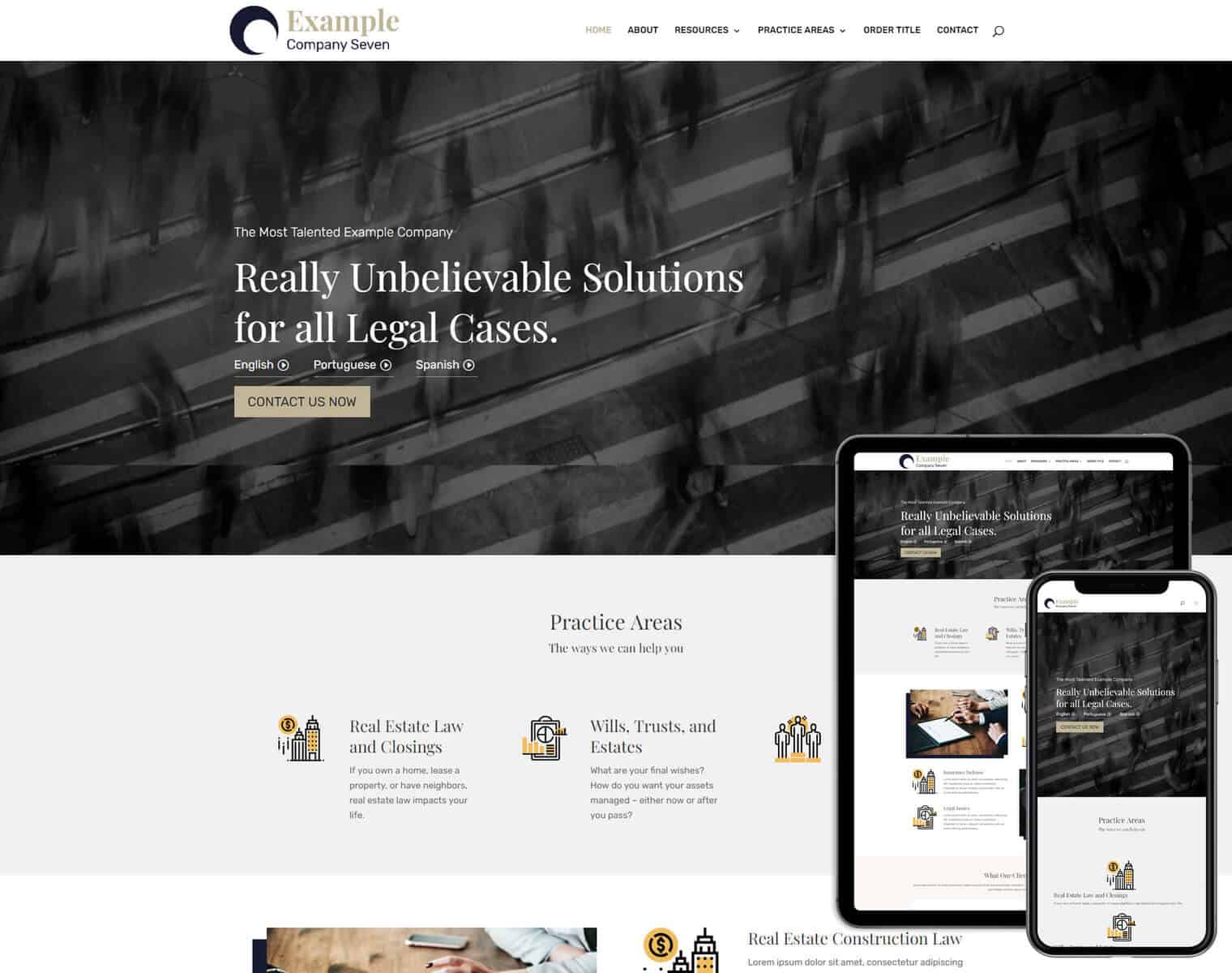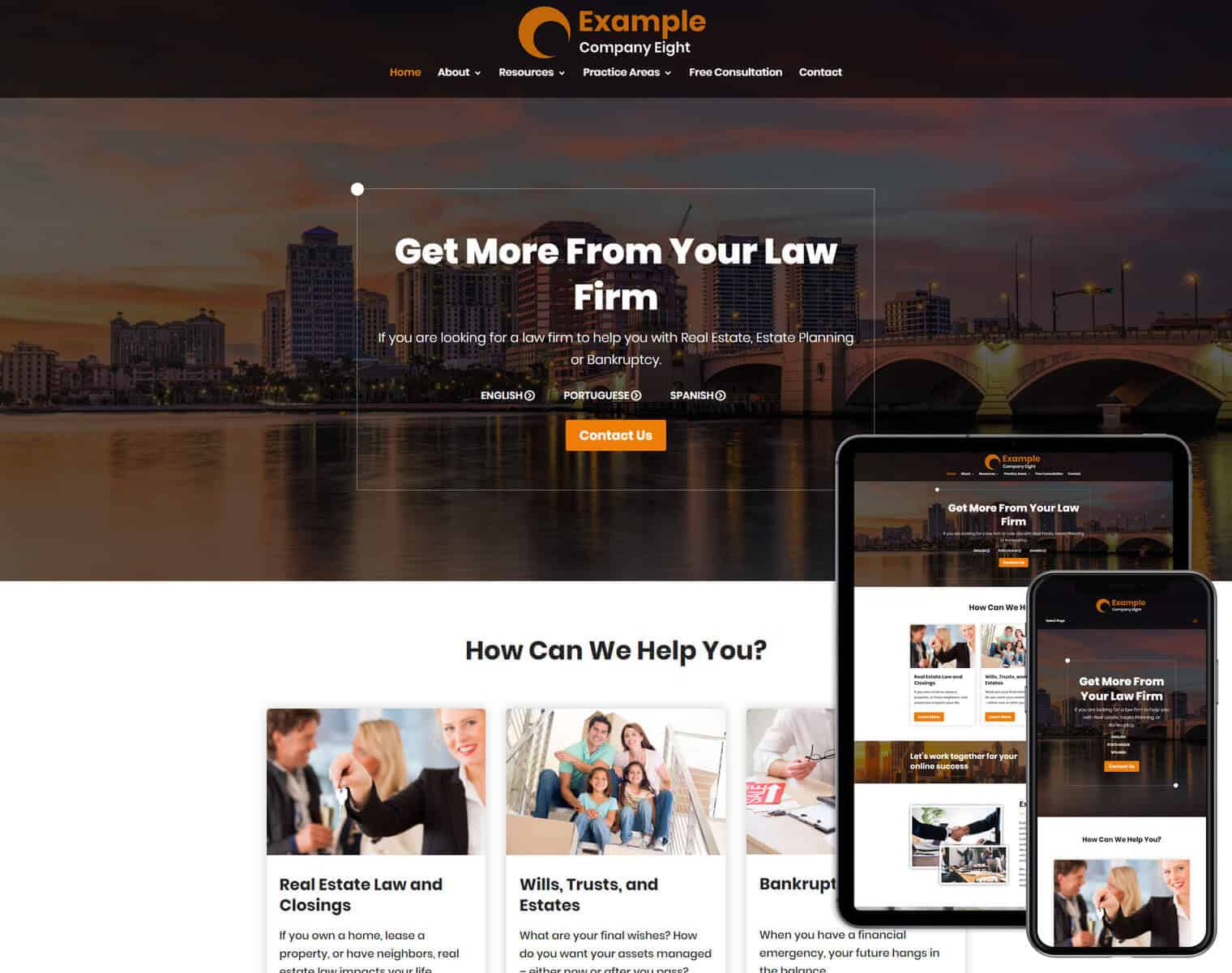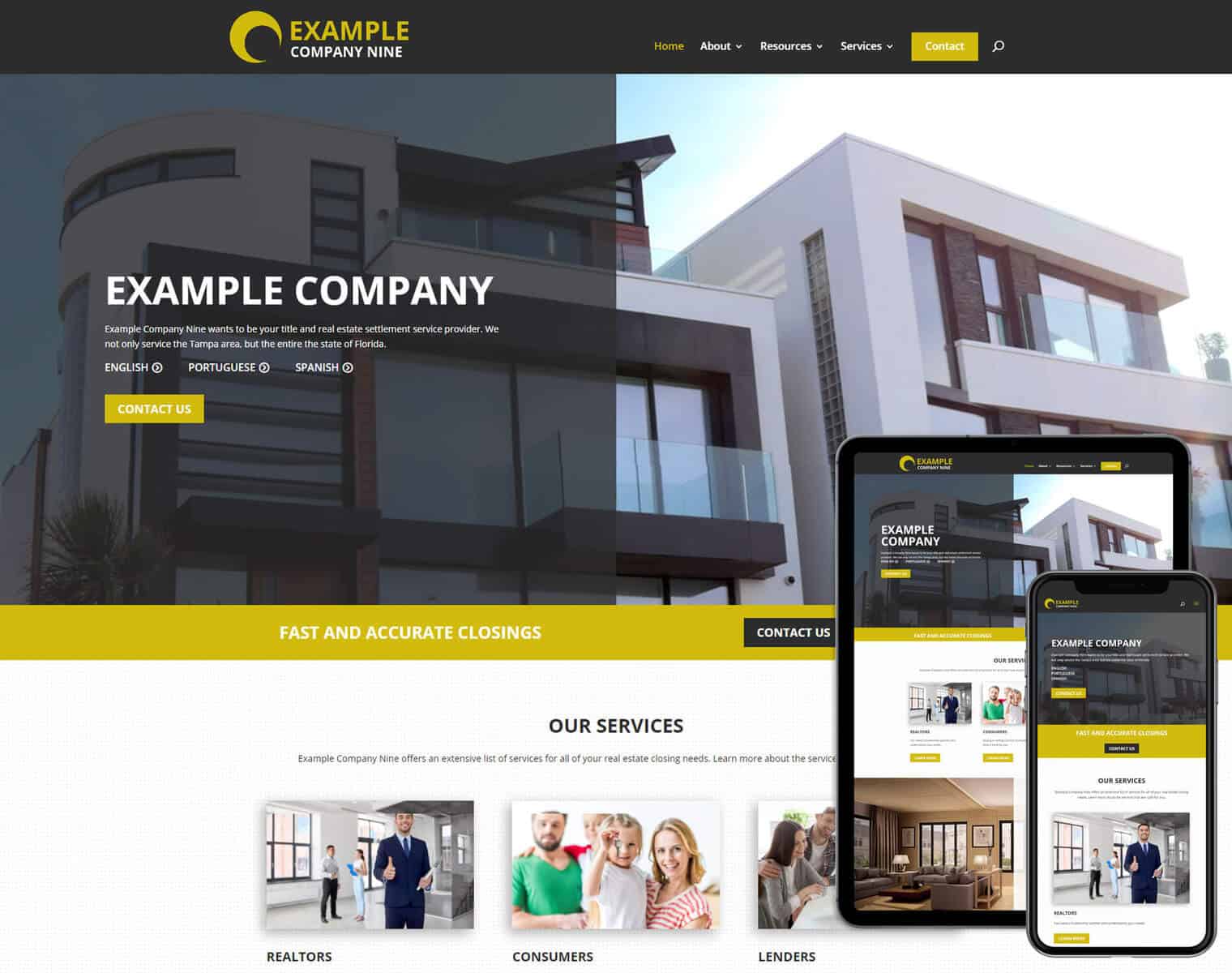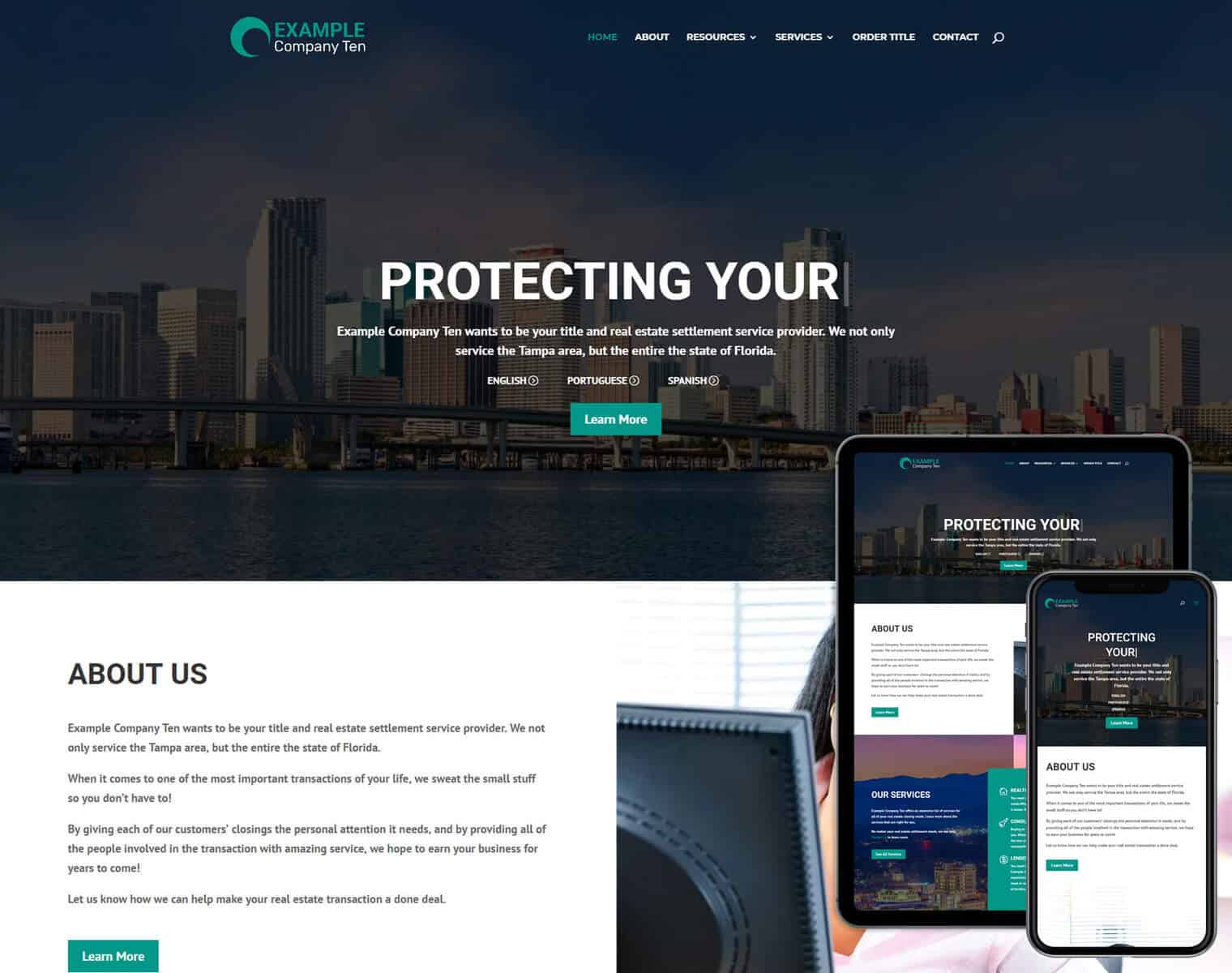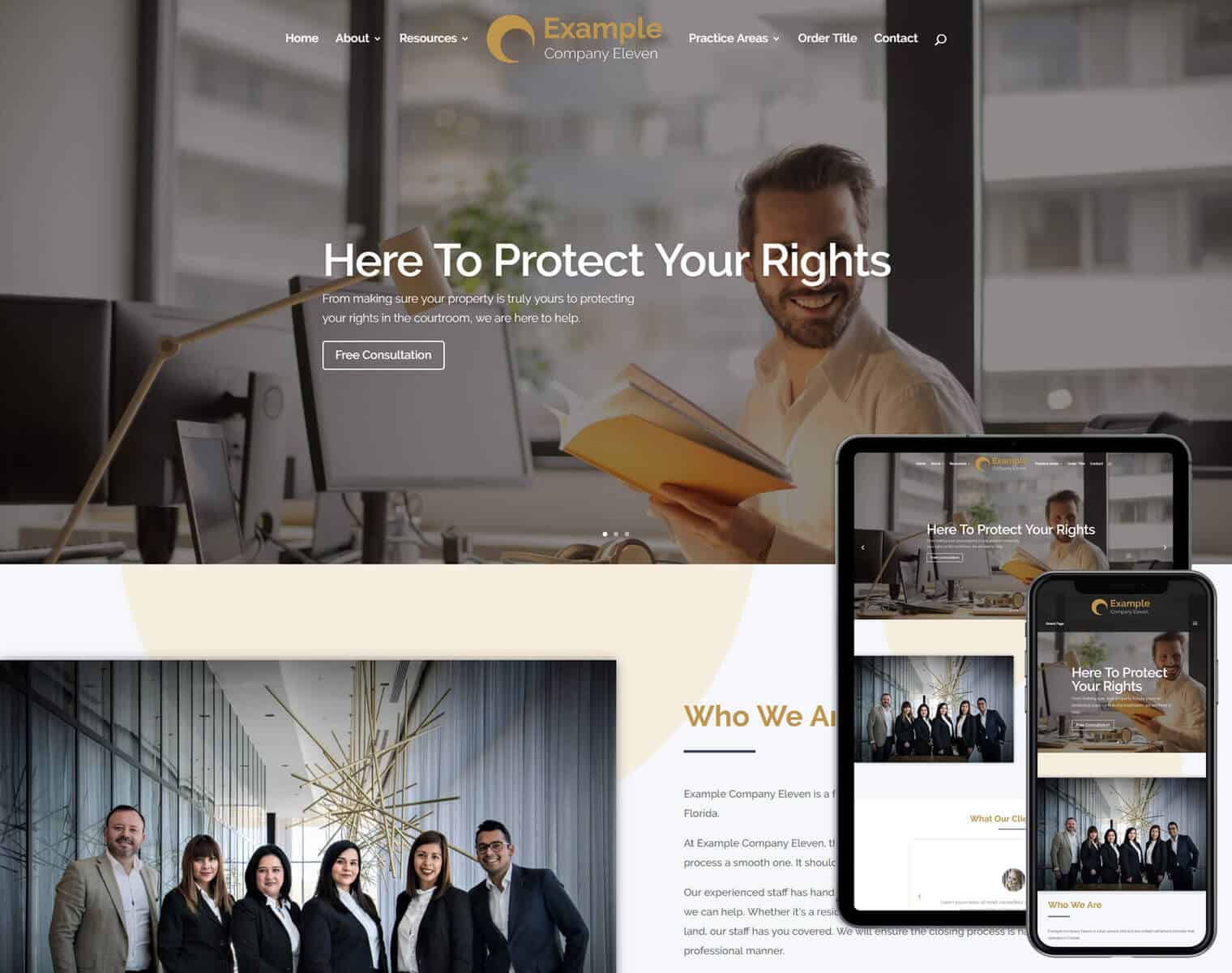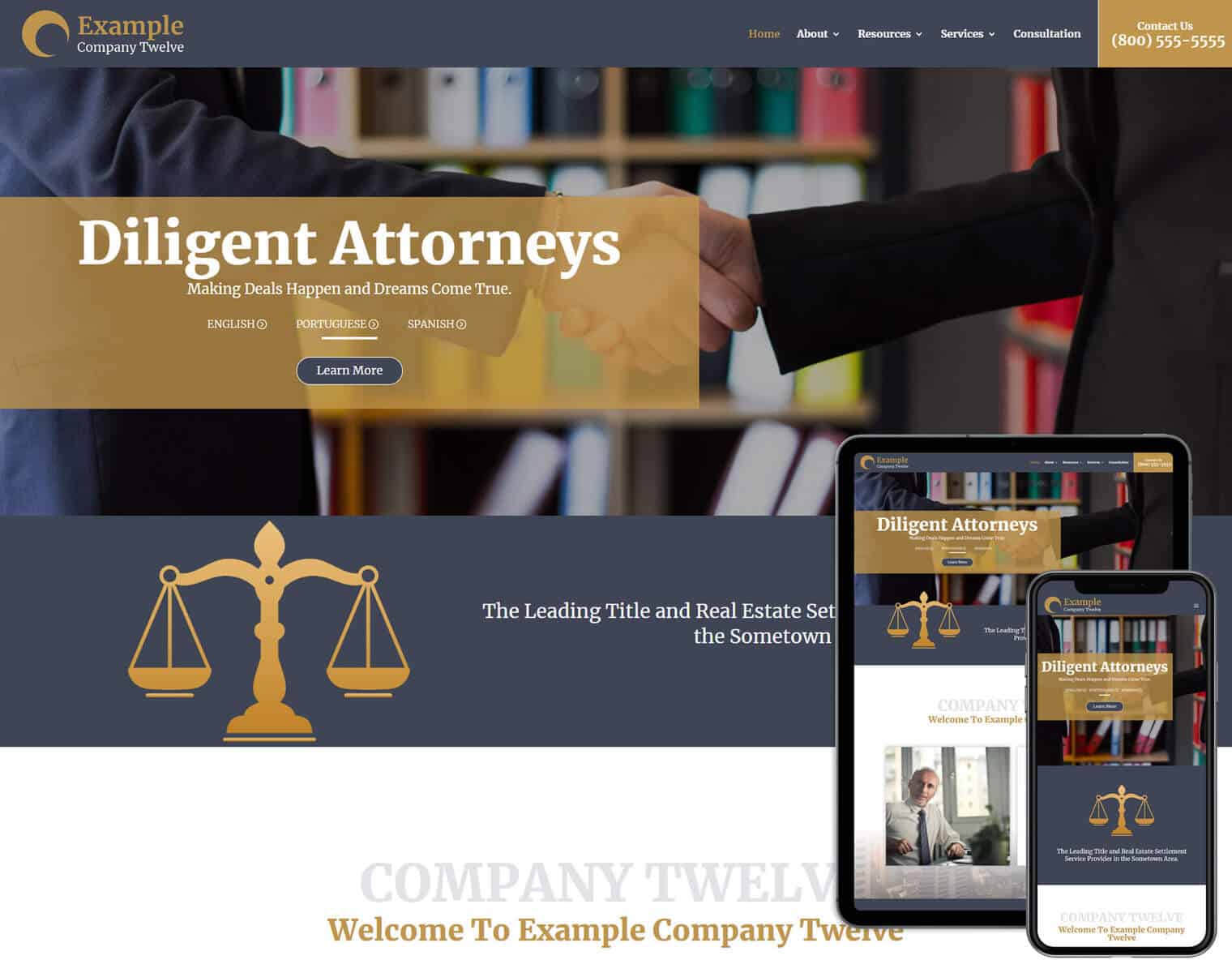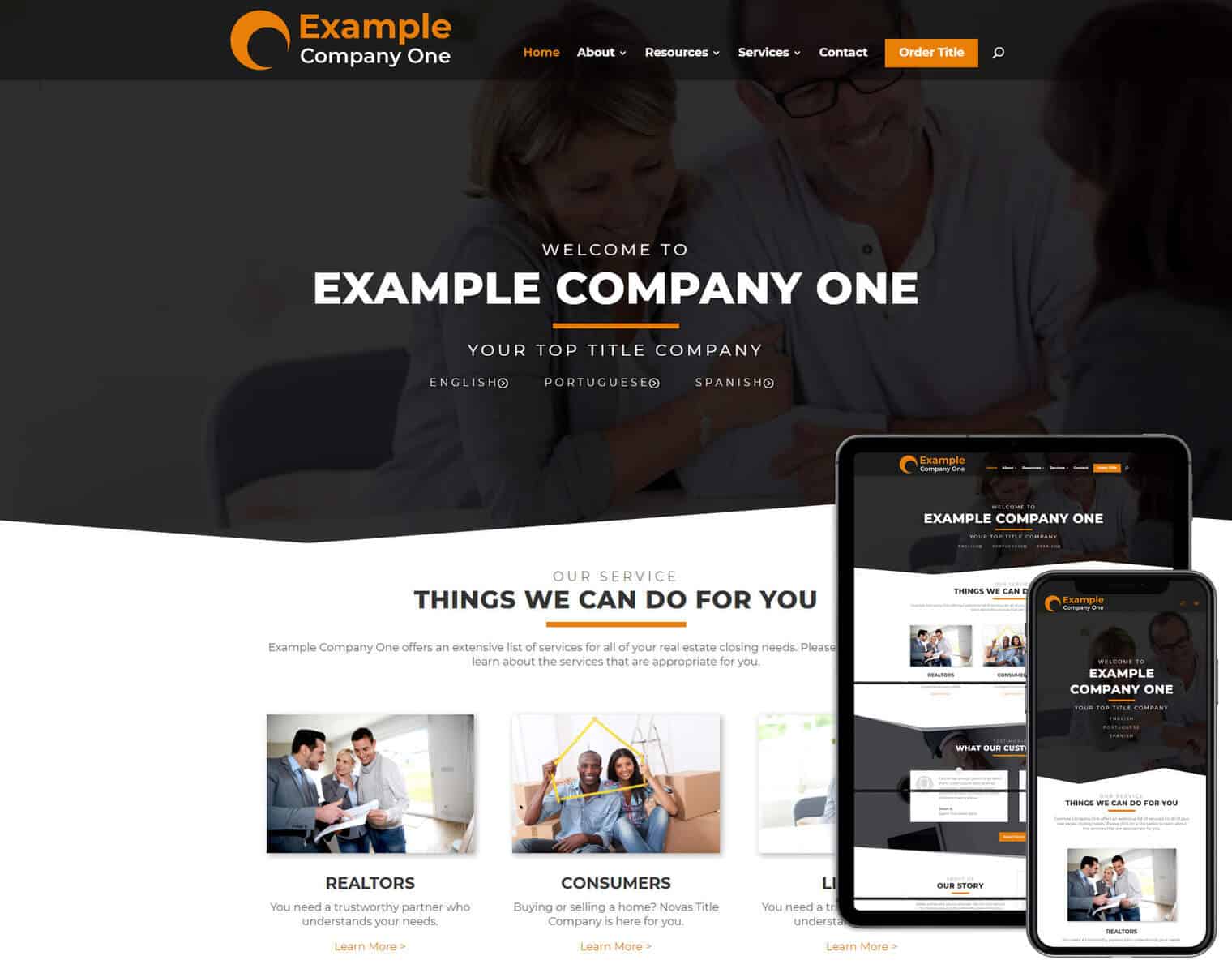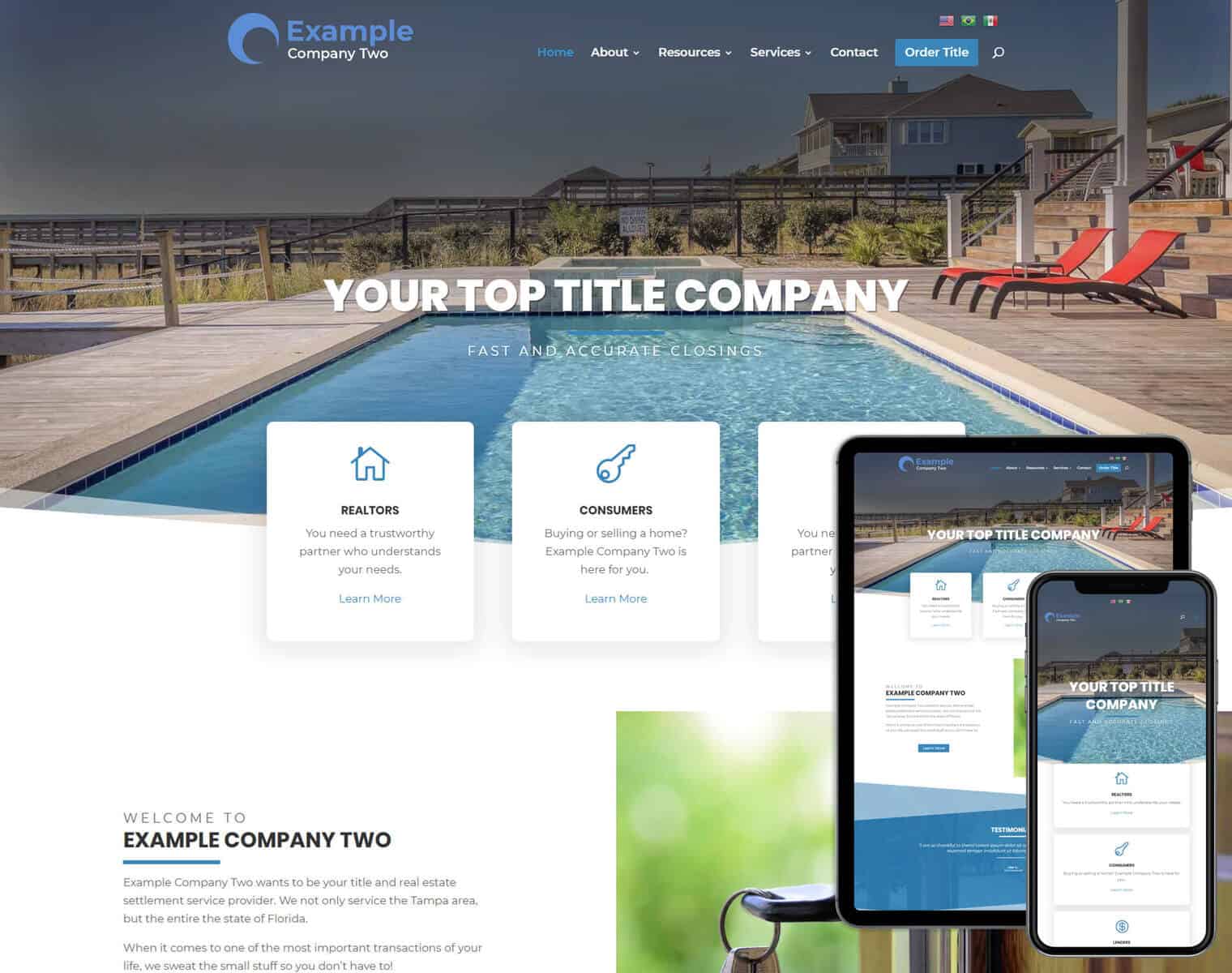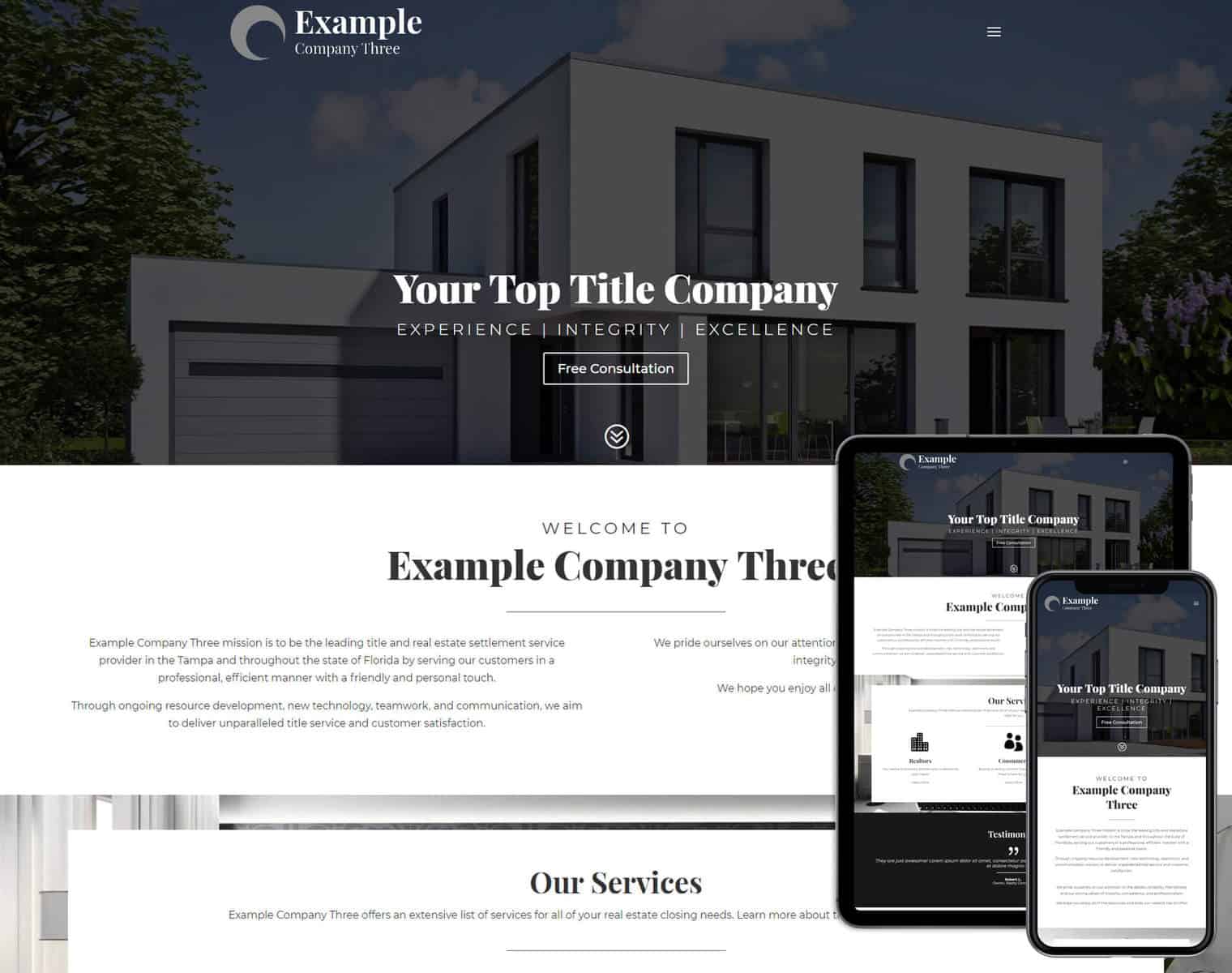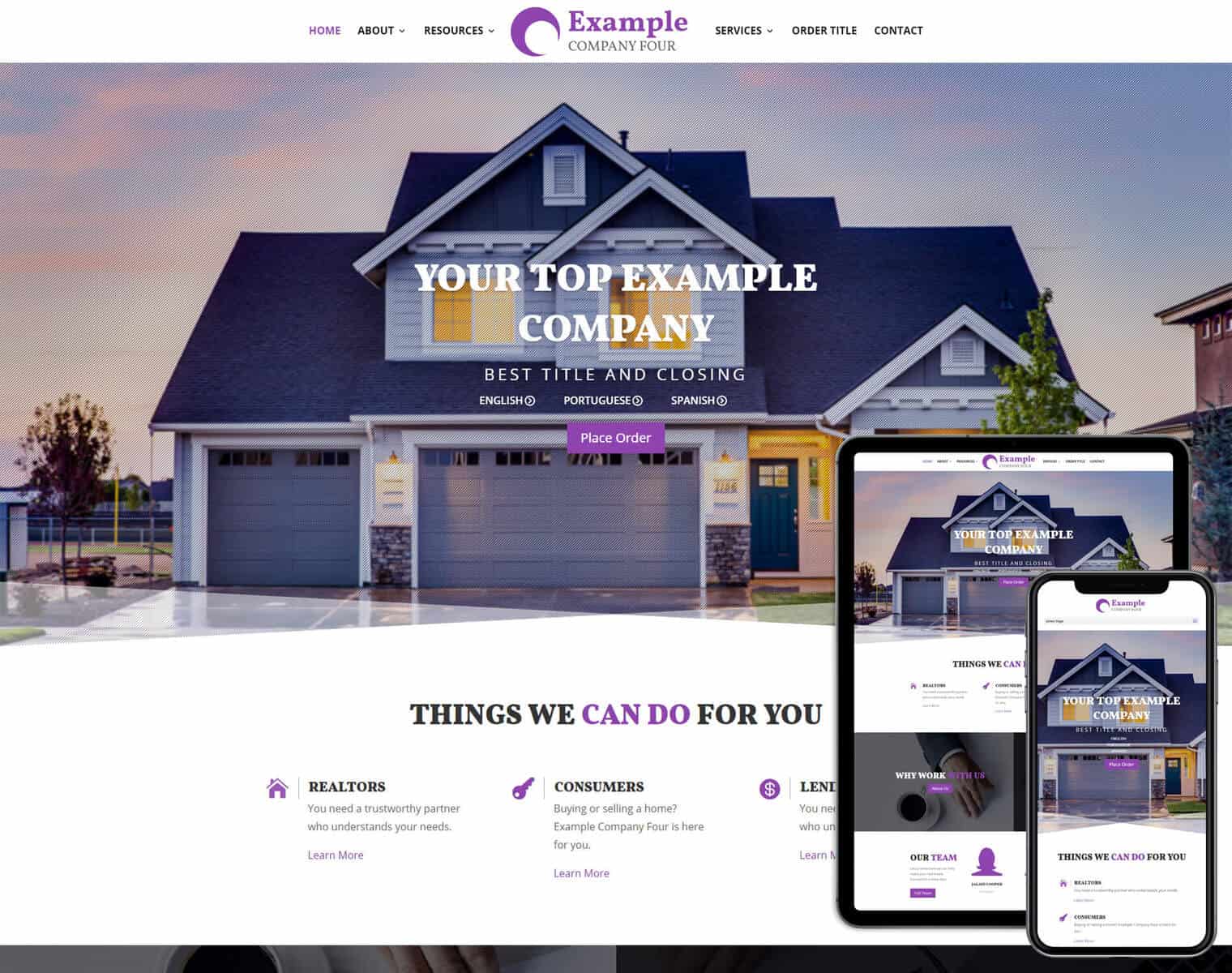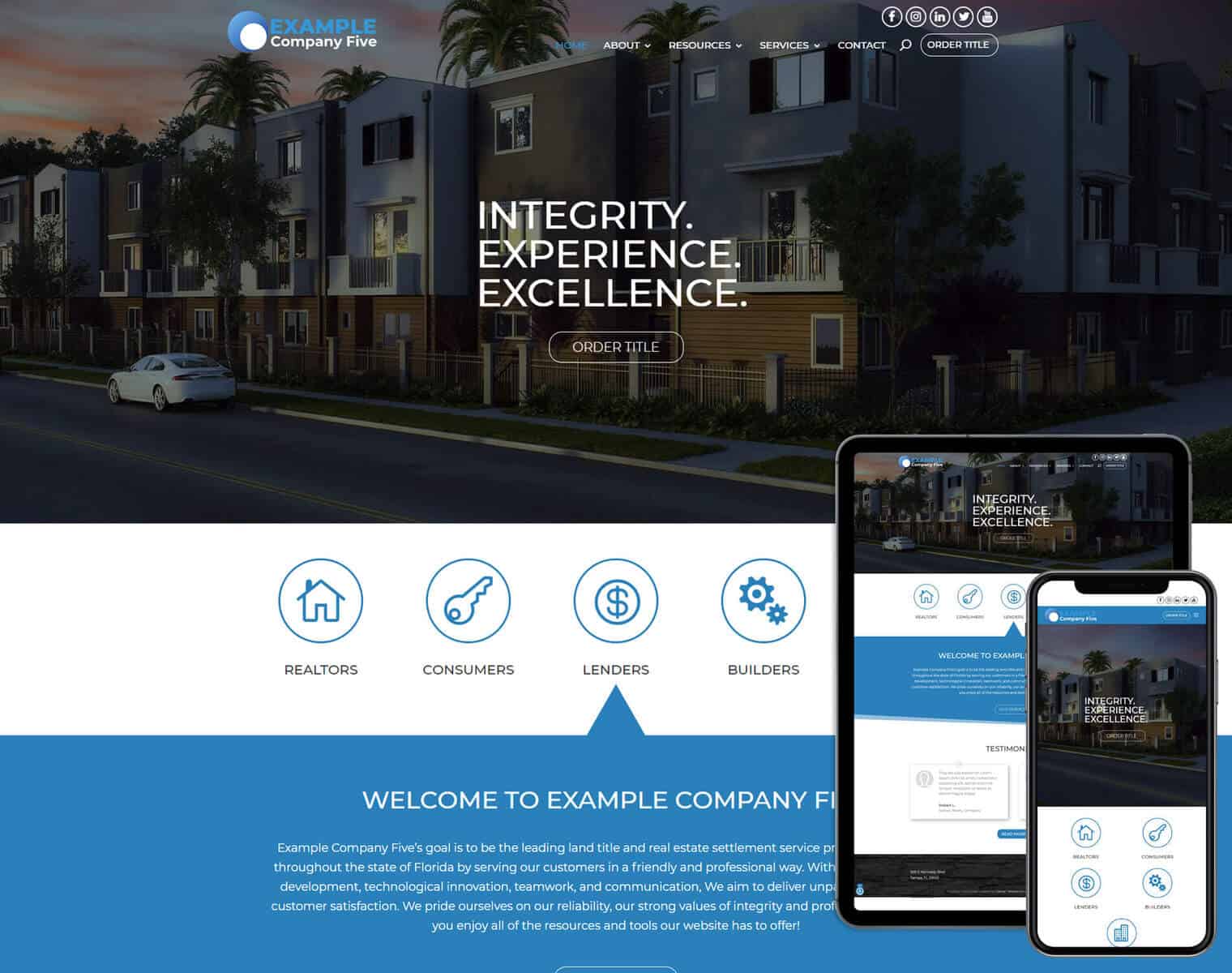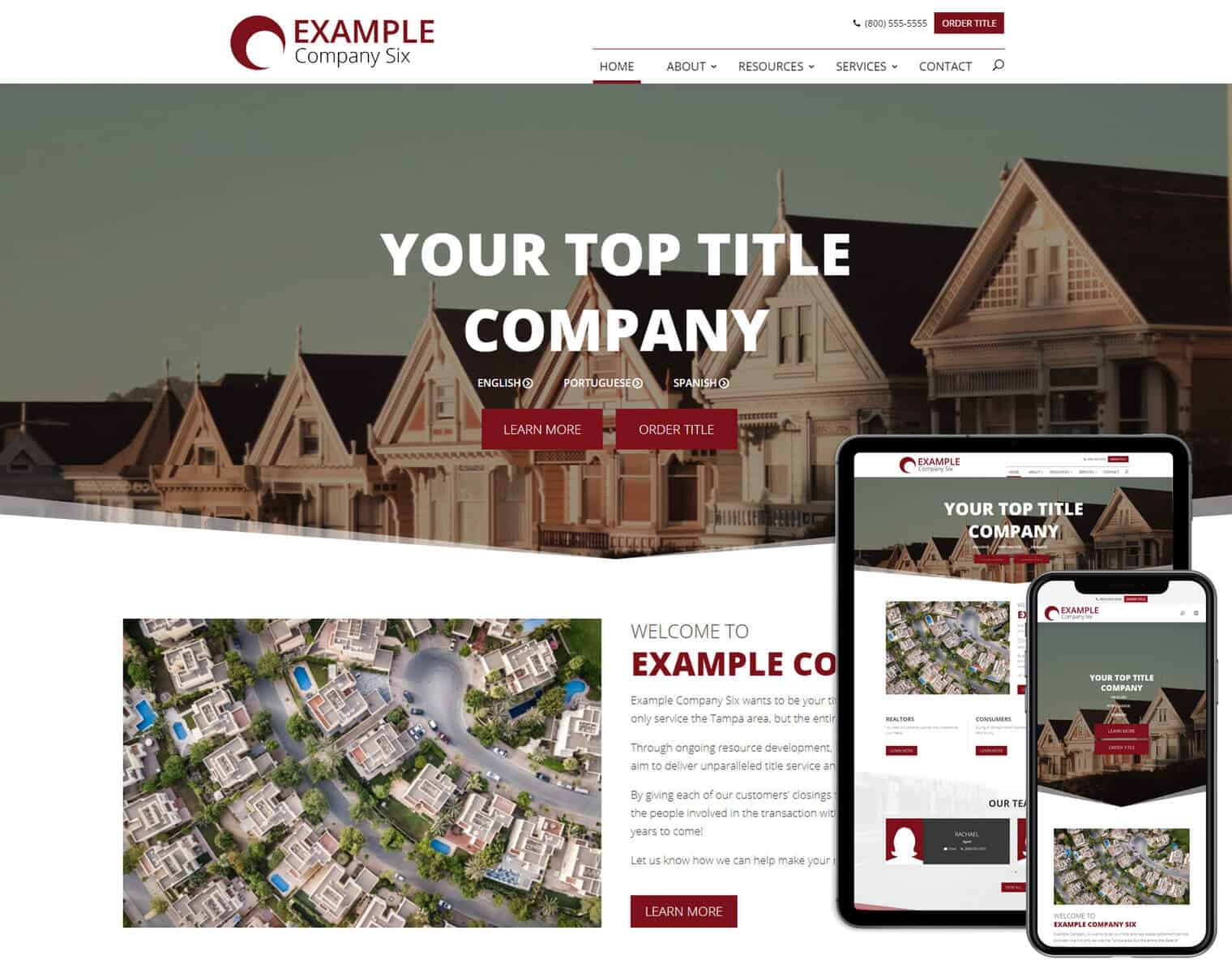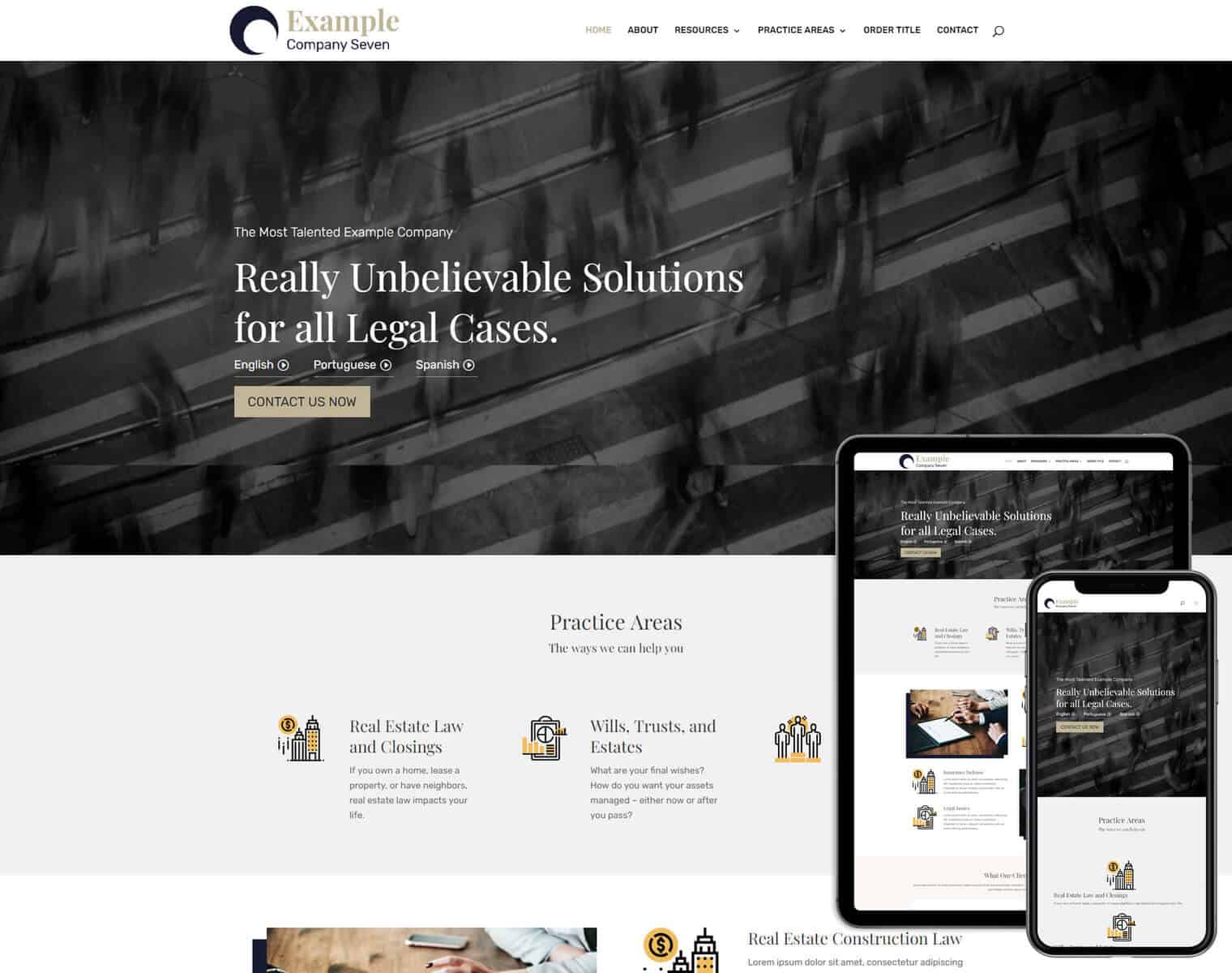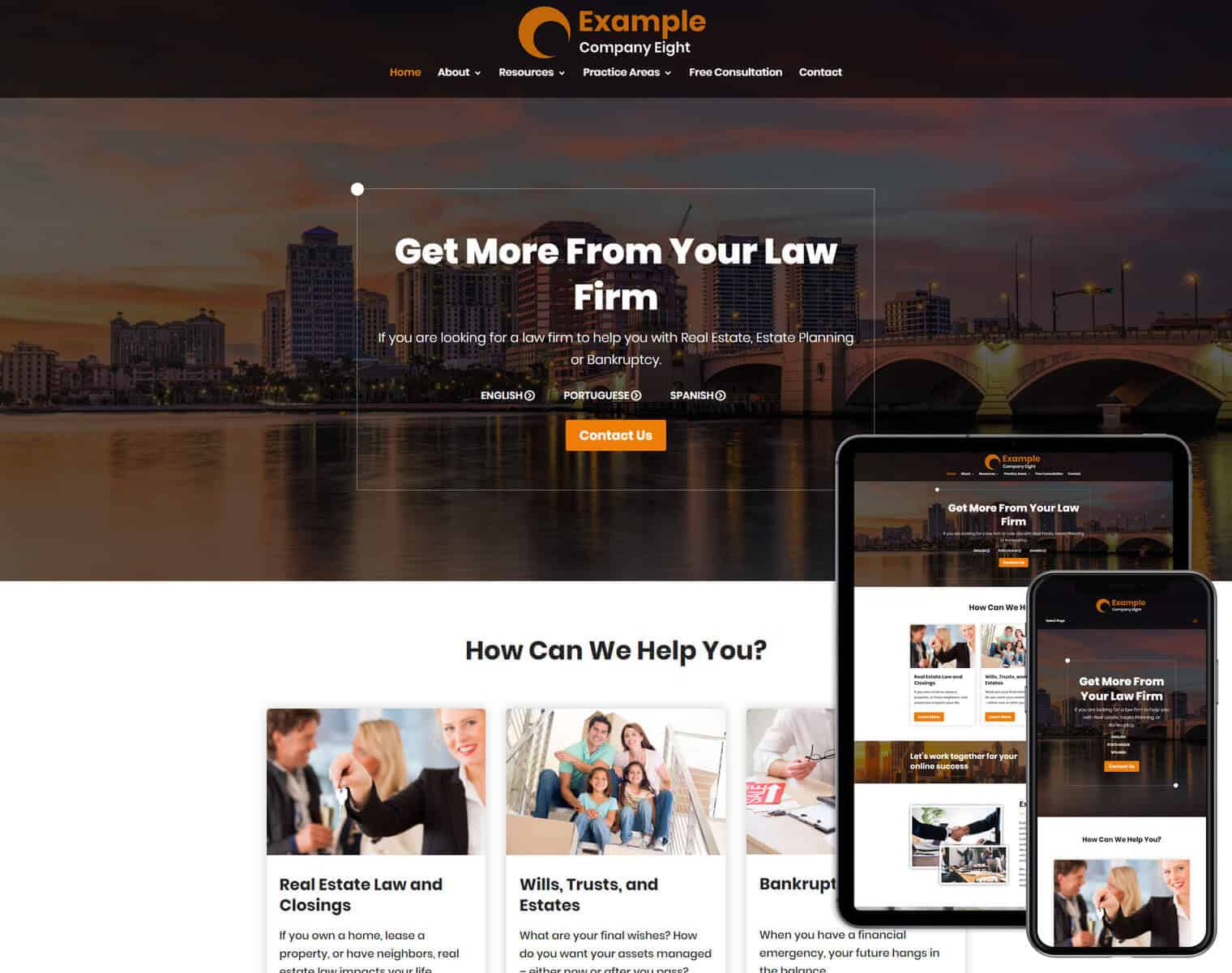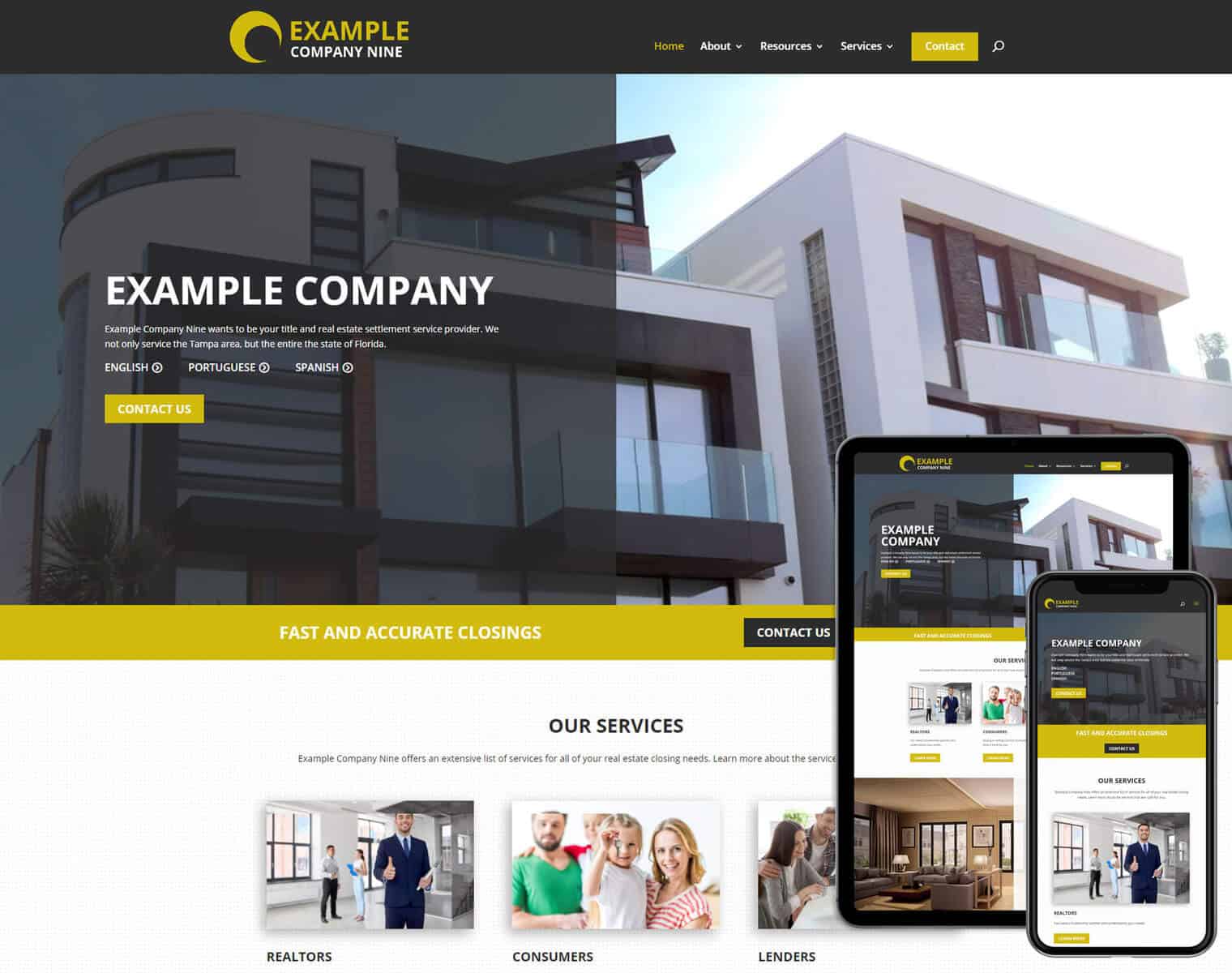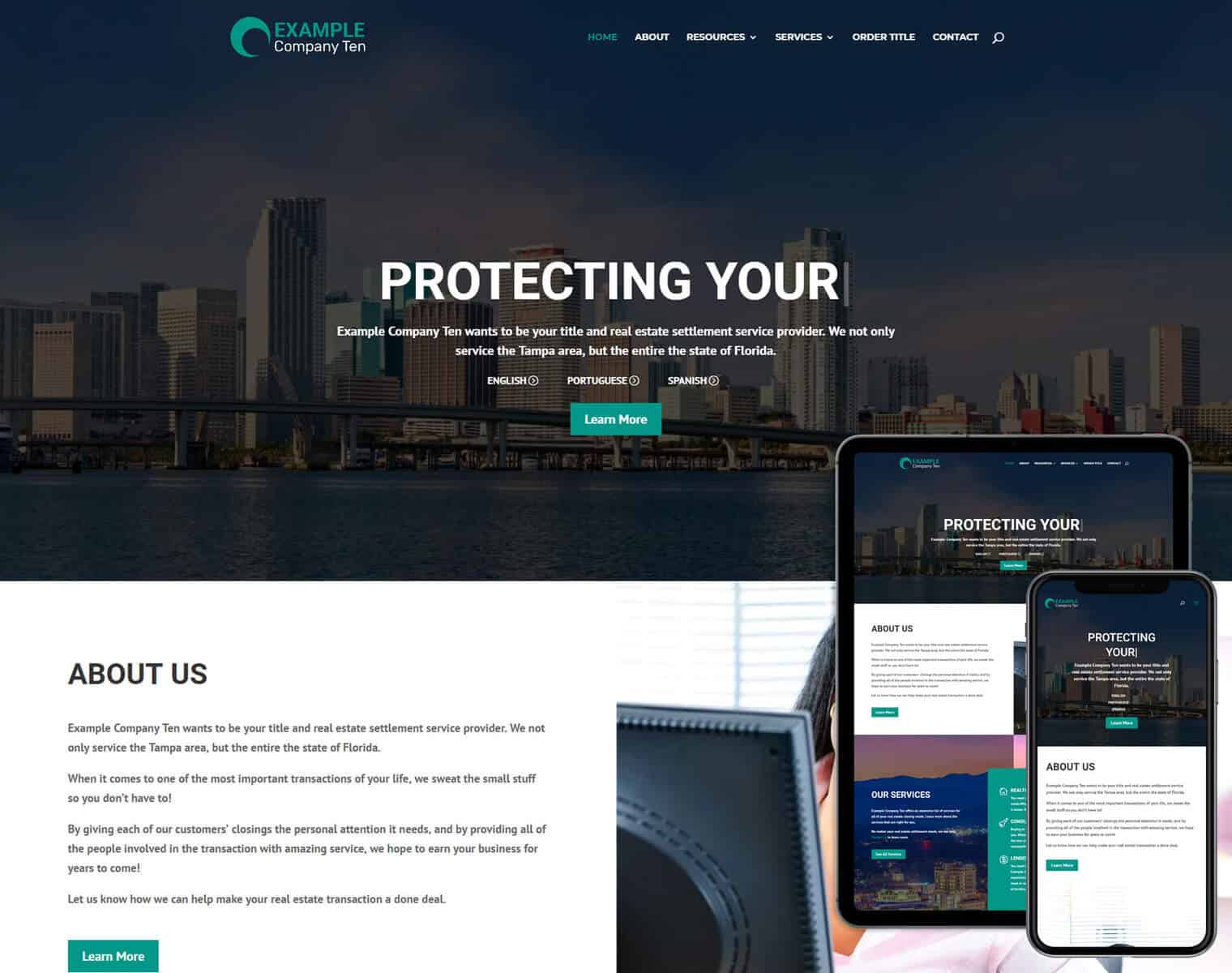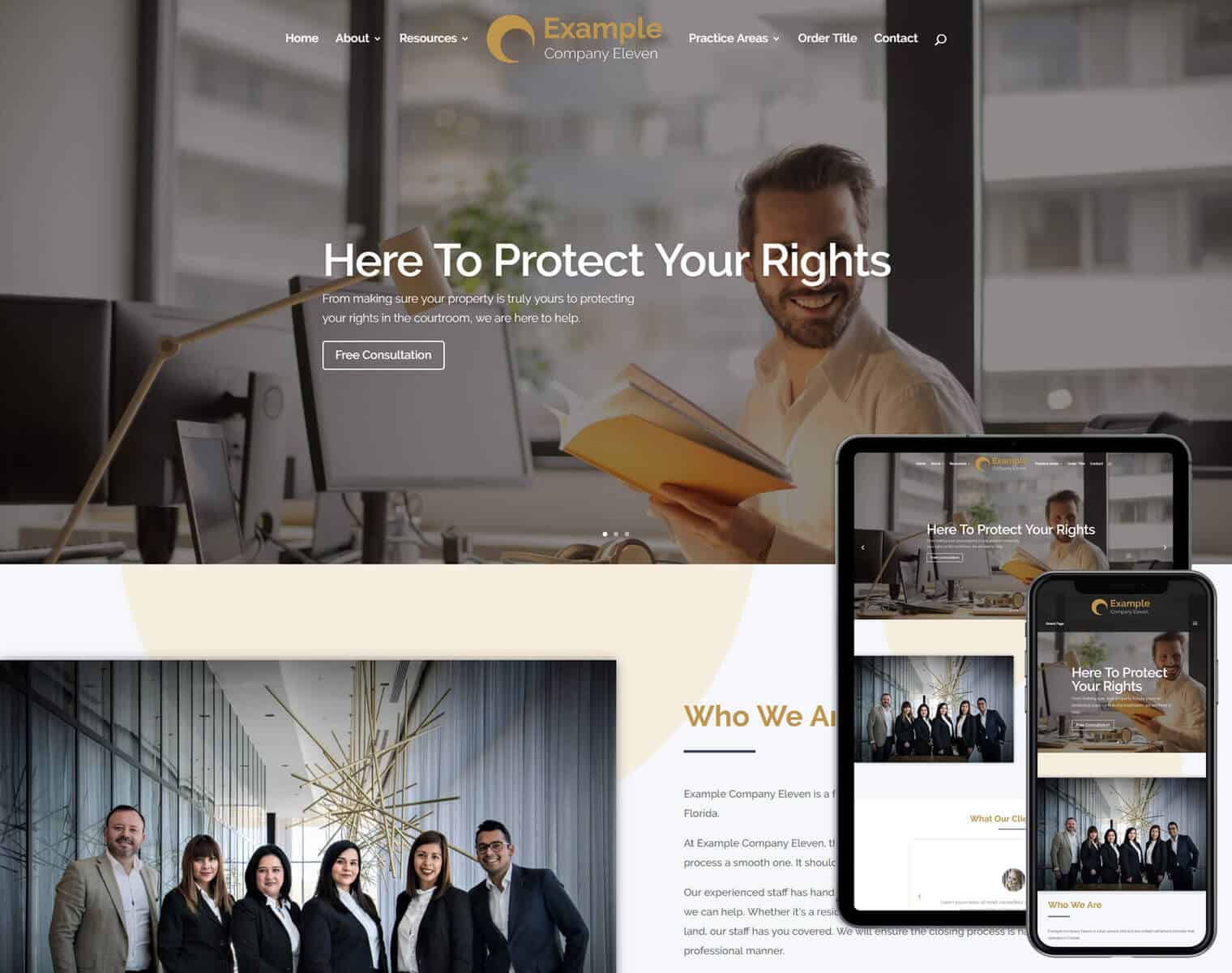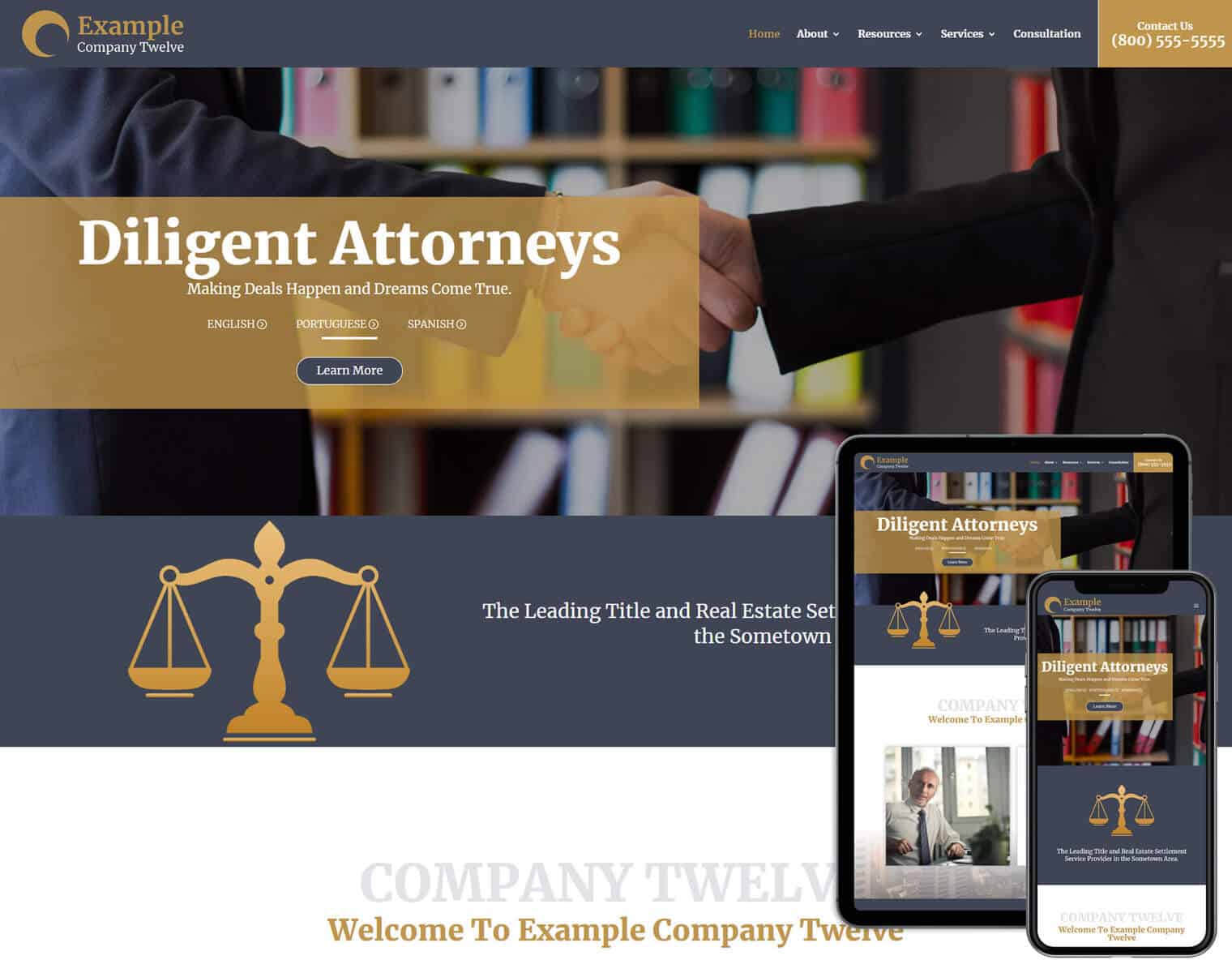 Why spend an entire year and $10,000 teaching a marketing agency about your business?
We already know your business. Our customizable starter themes get your website live faster & for less money than going "custom."
Your website even comes Search Engine Optimized!

Loved by Google: We include the services you offer and locations you serve to give you the best chance of being found Online for your ideal customers!

Fast-Loading: Page speed impacts how well you rank in search. We not only optimize our servers for speed, we do things like compress your images up to 75%!

Mobile-Friendly: Most of Google's traffic now comes from mobile devices. It's no wonder they give priority to websites with mobile friendly versions. Every site we build comes mobile-friendly!
Unlike your IT Guy, we get SEO!
We not only optimize your site, we even submit it to Google then keep track of your search ranking.
Security & Best Practices
All Websites Are NOT Created Equal…
Security & Best Practices for Service Businesses

HTTPS encrypts your customer's data. Most places charge you annual for them. We give them to you at no additional cost.

If your website is online, someone is trying to hack it. Our built-in firewall blocks over half a million hack attempts each month.

Cyber fraud often begins with a single email. Our spam blocker stops an average of 23 fraudulent emails a day per website.

Unlike Marketing Agencies, we think Security & Compliance first!
Every TitleTap Website has built-in features to help deter the bad guys.
Questions About Plans and Pricing?
Contact us below to get your questions answered and a custom quote.
Request a Demo
Our solution helps you find the words…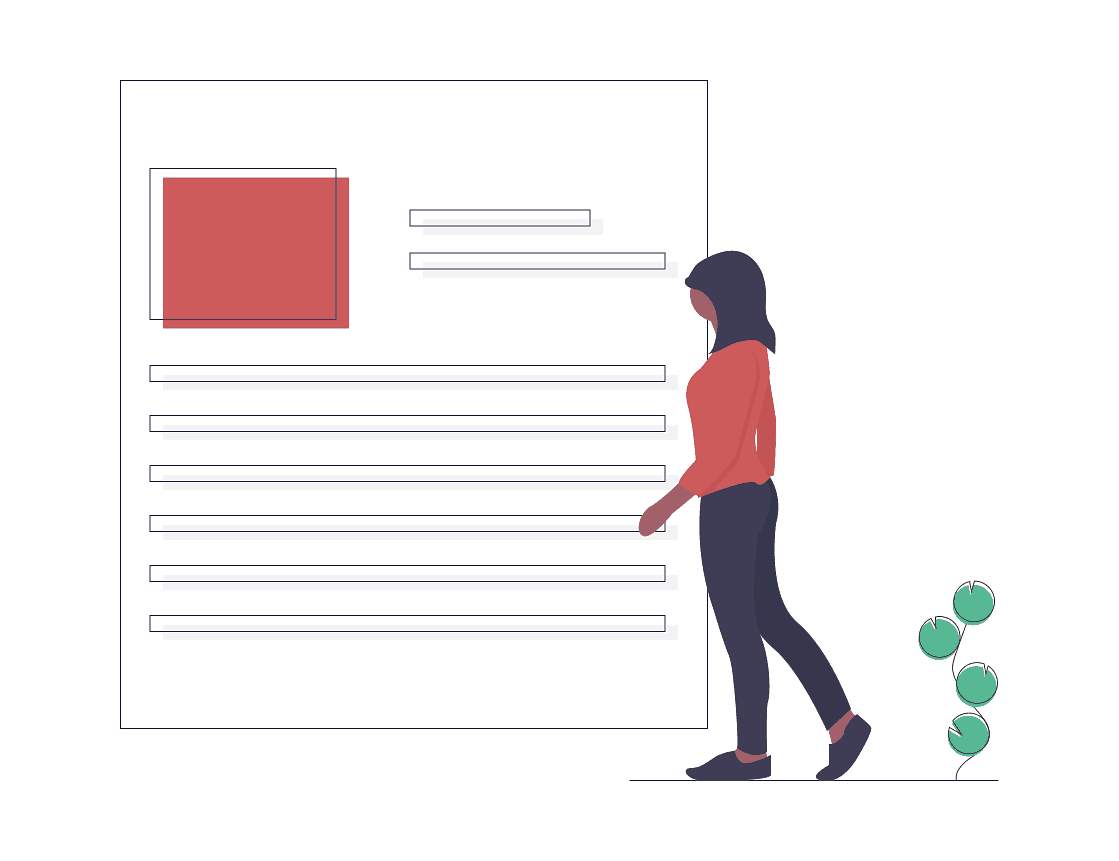 We know your industry so well that every plan includes starter content for you to modify until your heart's content (think "Mad Libs").
If you are happy with what you have, we can also migrate your existing content for a small up-charge.
Graphic designers, photographers and videographers can cost you thousands in addition to your website design.
This is why each of our plans include a large library and fixed number of professional stock photos and/or videos for your convenience and cost savings. We'll even help you pick them out.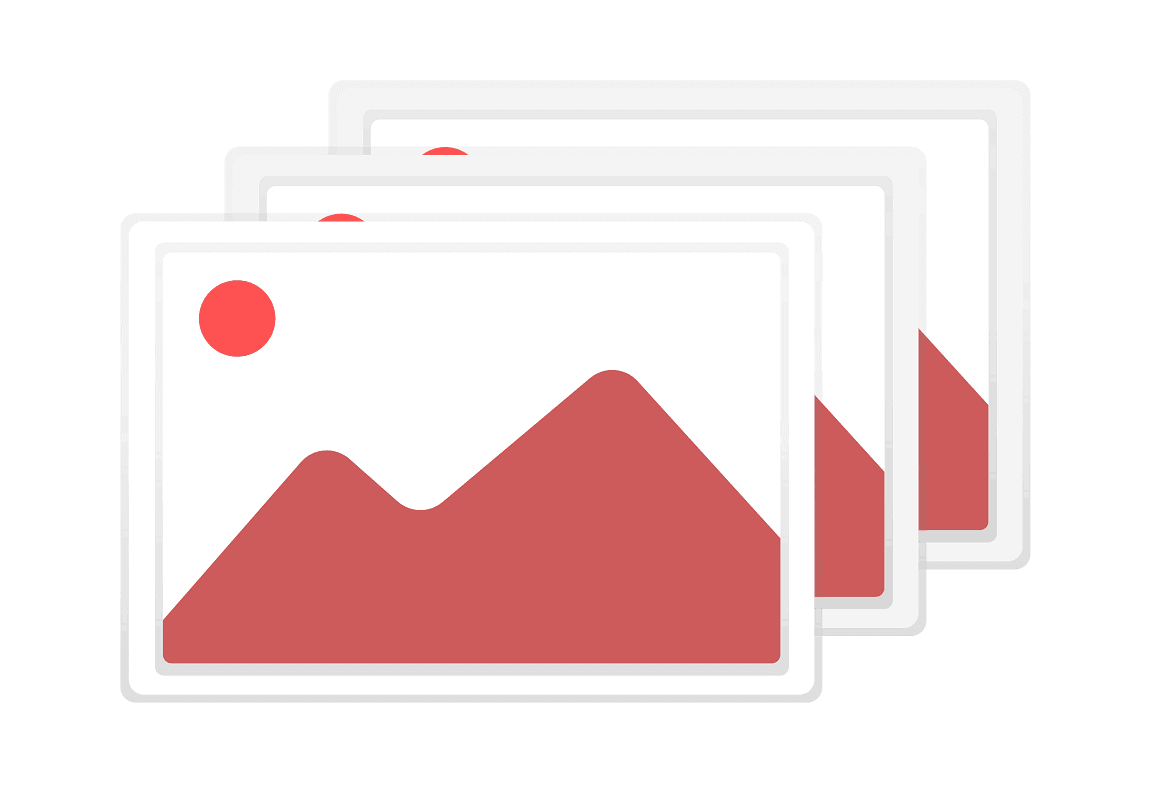 Unlike your Local Web Designer, We Understand your Business.
Every website plan comes with suggested starter page content and localized graphics. Keep them or send us your own.
Never Lose Track Of Your "Web Guy" Again.
We build it AND support it!

Busy professionals don't have time to mess with coding their own website or market their services. Our team can help.

From staff changes to posting blogs or news you provide, send your changes to us anytime and we'll update them.

New security patches come out every week. We handle frequent backups and all the necessary server maintenance.
Most Web Designers & Marketing Firms Charge by the Hour.
…Even for minor staff updates! Done-for-you monthly changes and backups are included for no additional charge.
Questions About Plans and Pricing?
Contact us below to get your questions answered and a custom quote.
Request a Demo
There is More to a Website Than a Great Design!
Do more in less time with these marketing automators:
Being a service-based business means that your customer purchases are based on timing and need, not emotions.
As such, just because someone visited your website today doesn't mean they have a deal for you today. Stay top-of-mind with our Advertising add-ons such as retargeting and Google Ads.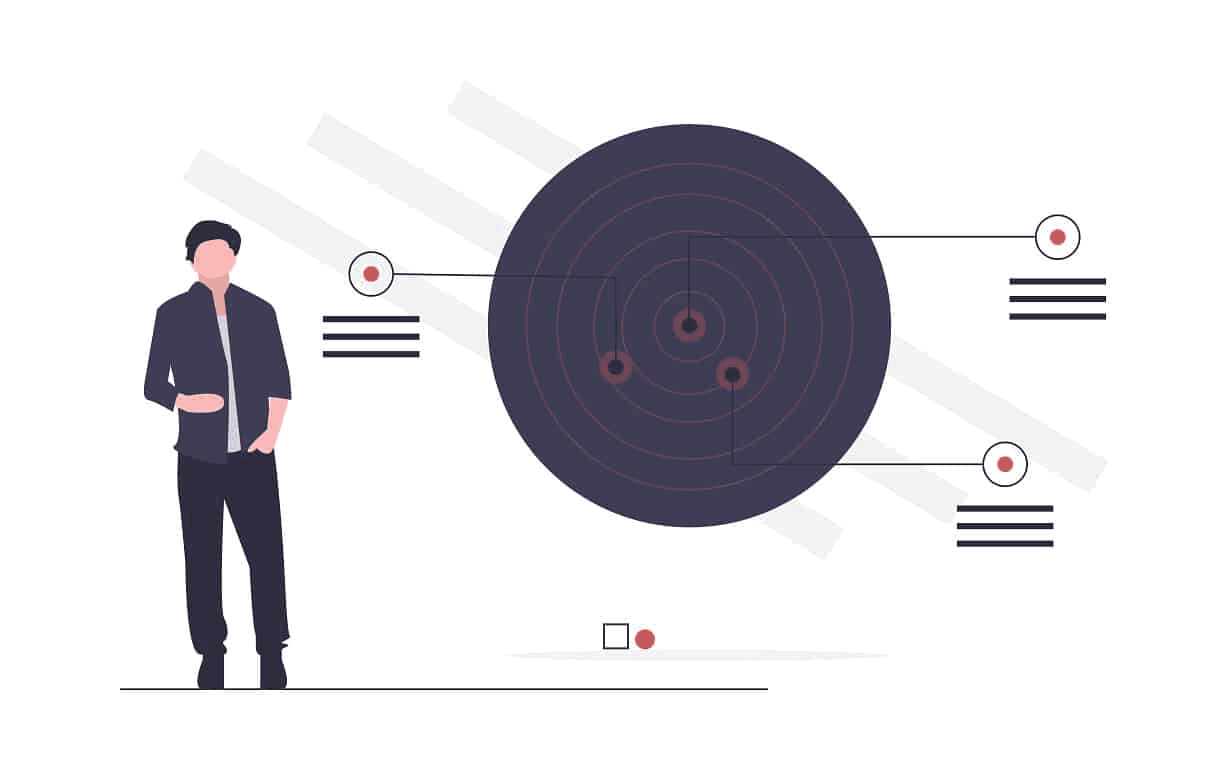 84% of Consumers trust Online reviews as a personal recommendation. And yes, even if much of your business comes from referrals, they still Google you to check your reviews!
Our online review software tracks negative feedback so you can resolve internally, while promoting positive feedback to be left on social channels like Facebook and Google.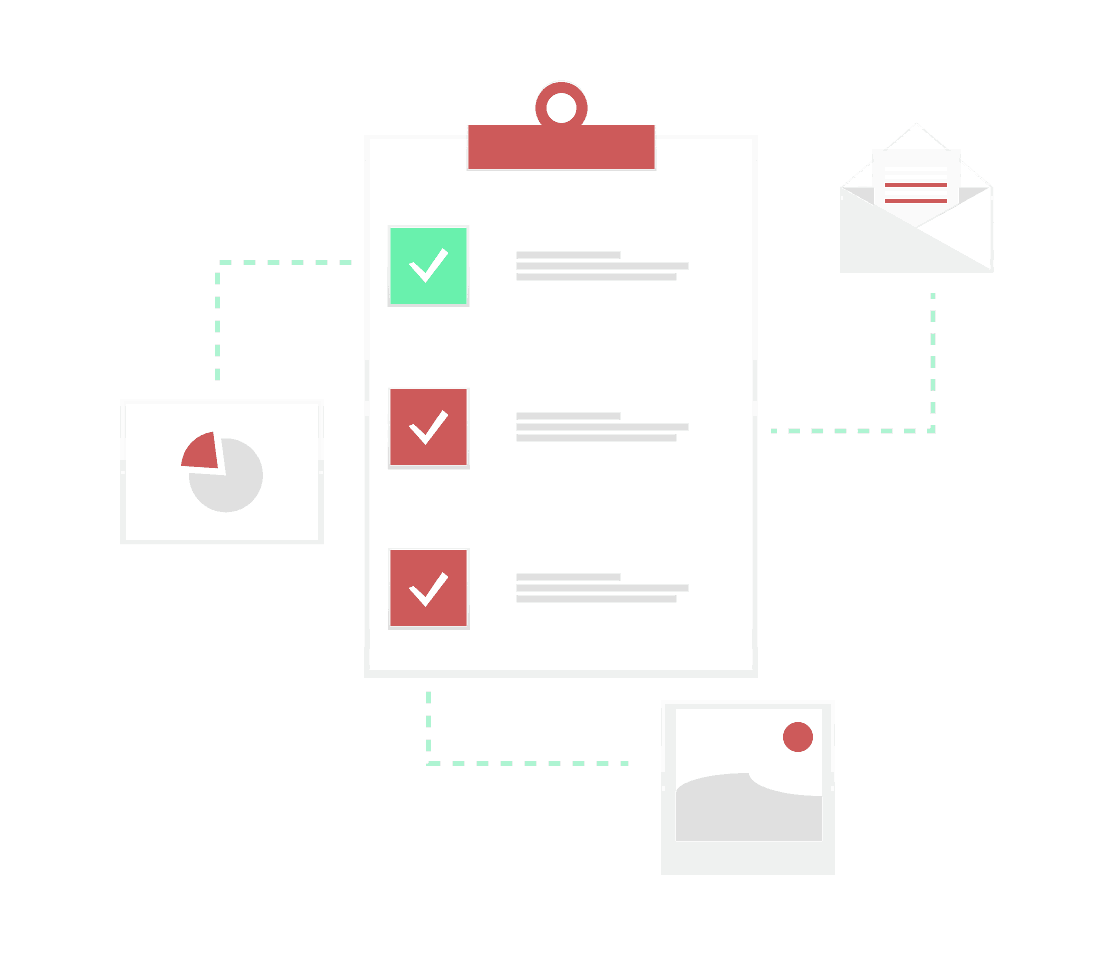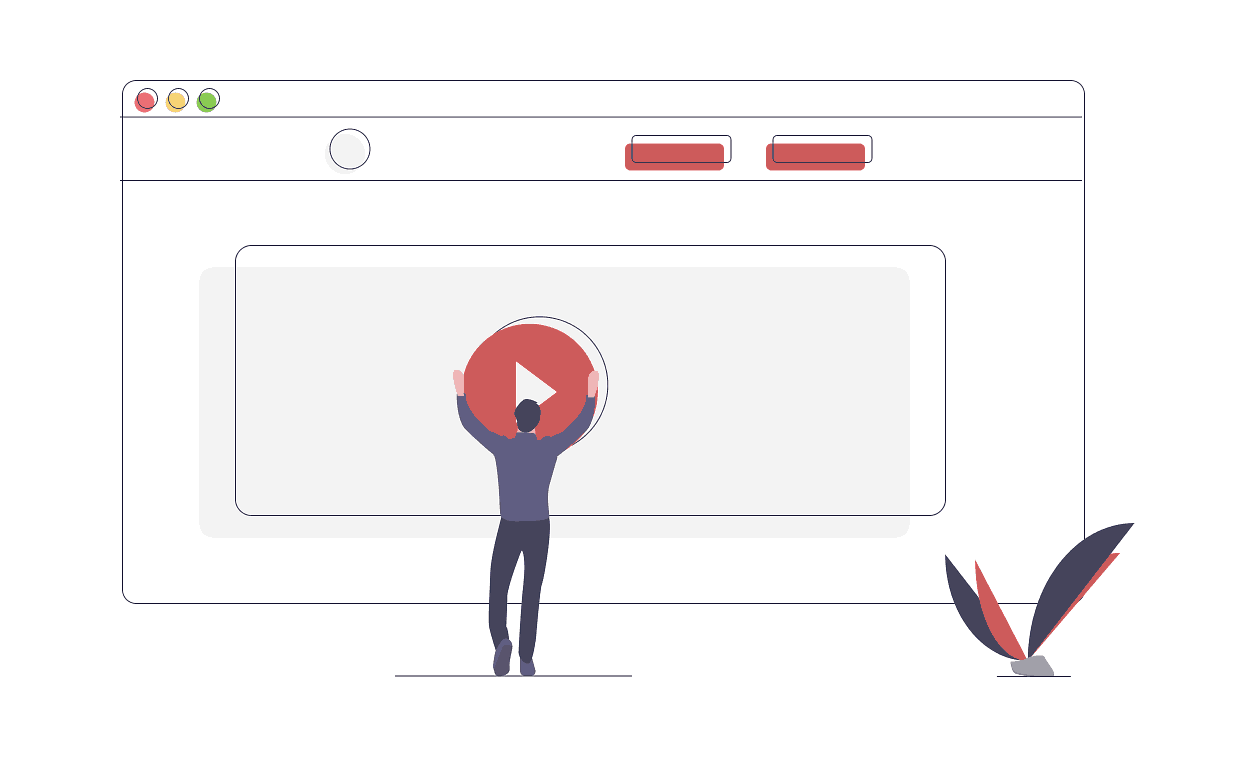 Video & Blog Content Add-on
Content is king when it comes to your customers being able to find you online. This is because most people Google for questions, not for your business.
Two of our three plans come with industry blog posts and branded videos for attorneys and title agents that help you rank higher in search, integrates with many popular email marketing solutions, and can even be used as social media posts!
Unlike Website Builders, We Give You More Than an Online Business Card.
Get website add-ons that actually help your business by automating your online marketing efforts.
Free Website Redesigns Every 3 Years!
Marketing trends and industry compliance change fast! Focus on your business, not your website.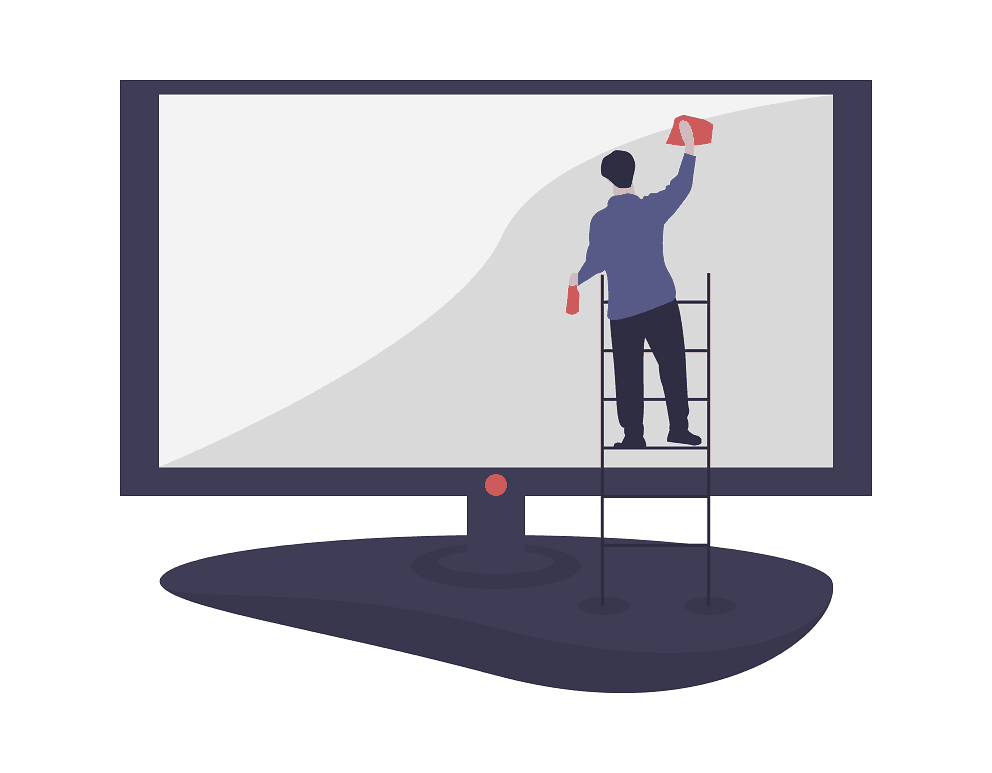 Like a car, your website never looks as shiny a few years after you first purchased it.This is one of the reasons we were one of the first and only companies to offer a free redesign every 3 years!
You can focus on your practice and running your business, and we keep our platform up-to-date with the latest marketing trends, industry compliance and best practices.
Unlike Anyone, Anywhere – We'll Redesign Your Site Every 3 Years.
Industry, Marketing and Tech trends change fast! Why pay thousands for a new website every few years?
TitleTap is Literally the last website you'll ever need!
TitleTap websites actually grow with your business by adapting to marketing trends, changing compliance, and staying up-to-date with best practices.
Questions About Plans and Pricing?
Contact us below to get your questions answered and a custom quote.
Request a Demo