TitleTap is proud to offer customers Anna, the stand-alone chat widget specifically designed for your title agency or law firm's website!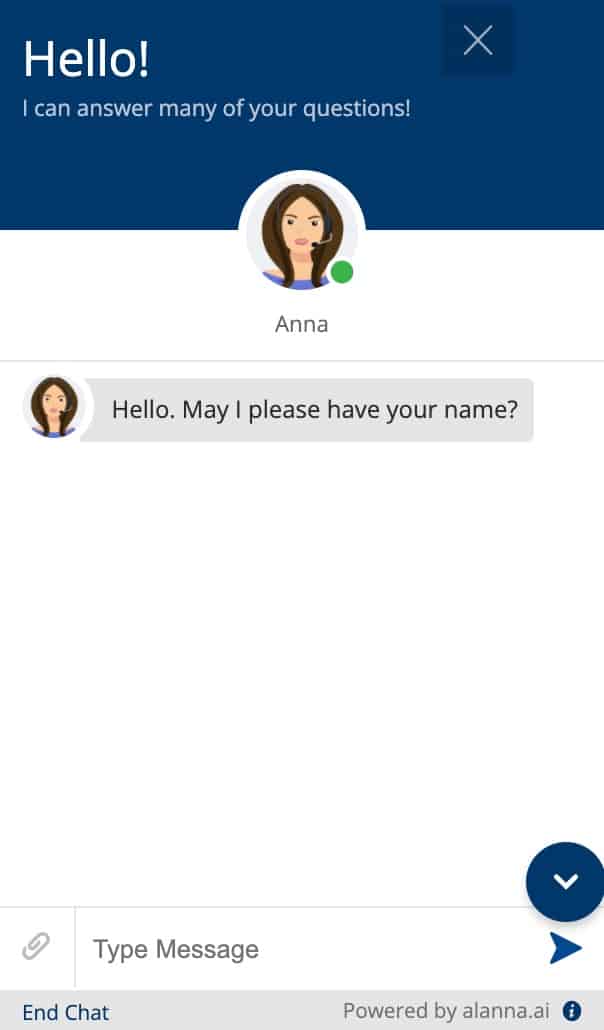 Anna is Alanna.ai's younger sister and was built to be a standalone Chat Widget that is not tied into any production system (unlike Alanna). Anna's main goal in life is to respond to general questions and gather information. Therefore all of Anna's answers are pre-defined and she knows how to route messages to the right person.
Example questions Anna can answer:
What are your services?
What areas do you service?
What do I bring to closing?
How to place a new order?
 Additional Chat Widget Anna functionality:
Capturing and routing general questions to the right people within a title company.
Optionally answer the questions concerning the description of Fees
Custom questions/answers – the ability for Anna to ask customized questions & capture the responses.
To inquire about adding Anna on your TitleTap website, please contact us today.
To learn more about Alanna visit their website at Alanna.ai.