Take the guesswork out of Google Analytics
Easily track how your TitleTap website is working for your business.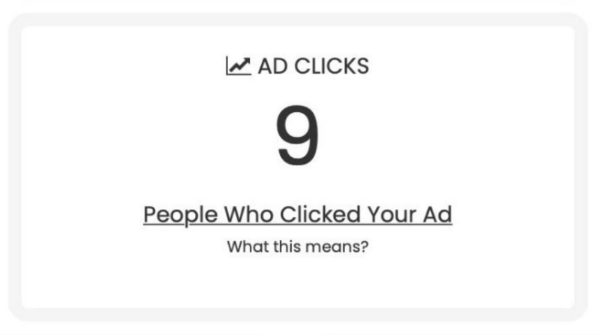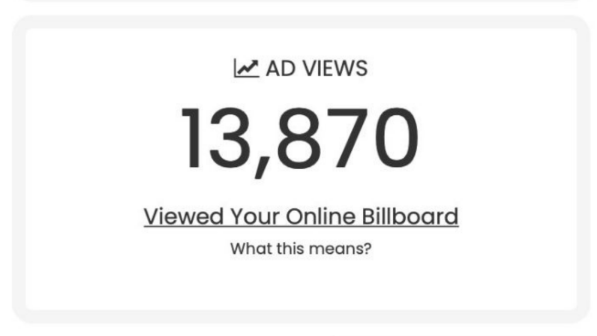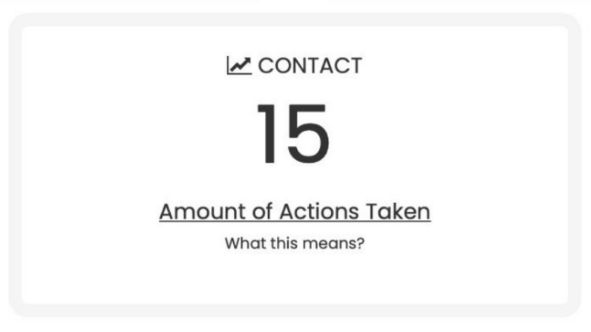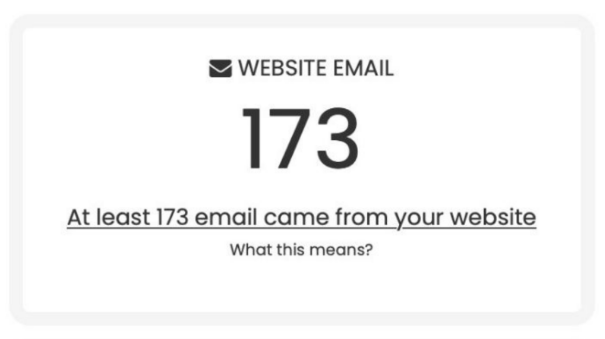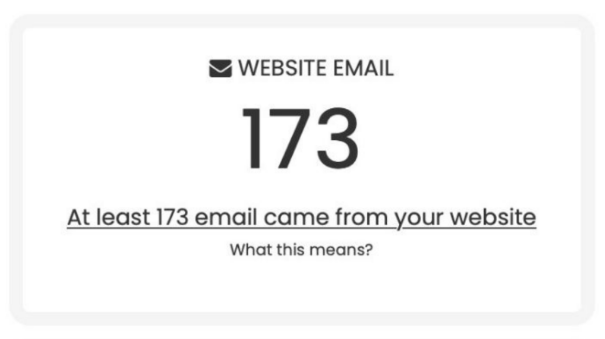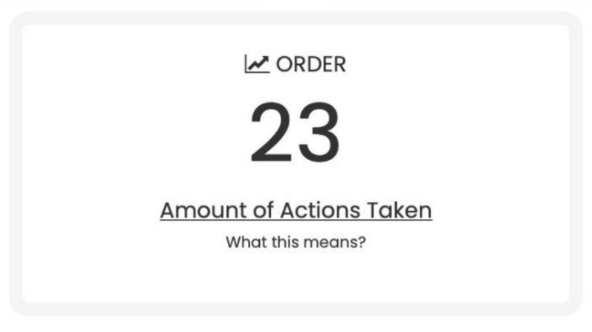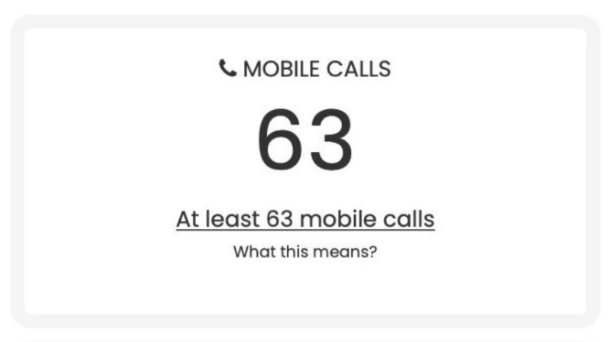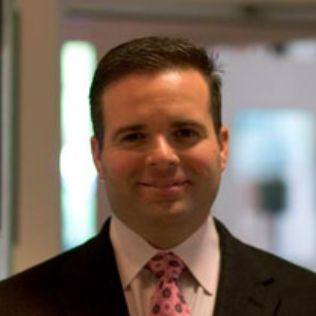 "Love these!"
-JJ Gullett, President of Gullett Title
The Problems With Google Analytics
Metrics are Hard to Understand
Doesn't Always Translate to an ROI
Doesn't Automatically Highlight Your Successes
Meant for Marketers, Not Business Owners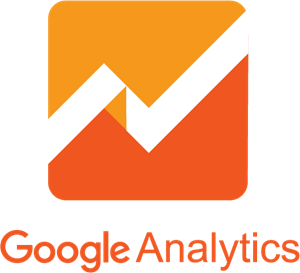 Bottom Line Dashboard
Bottom Line is our proprietary analytics dashboard that is included with all TitleTap websites.
It makes metrics easier to understand so you can make better decisions faster.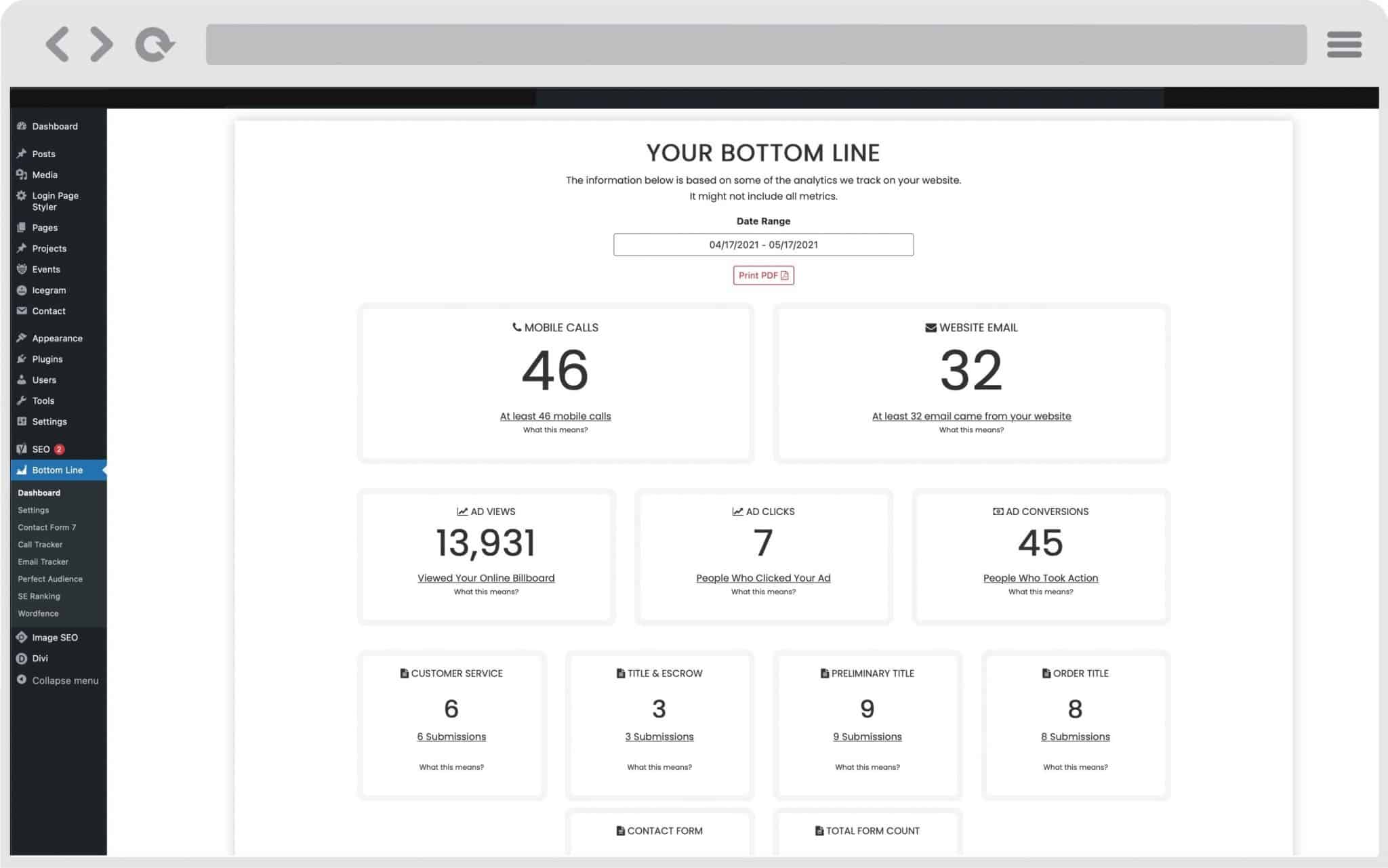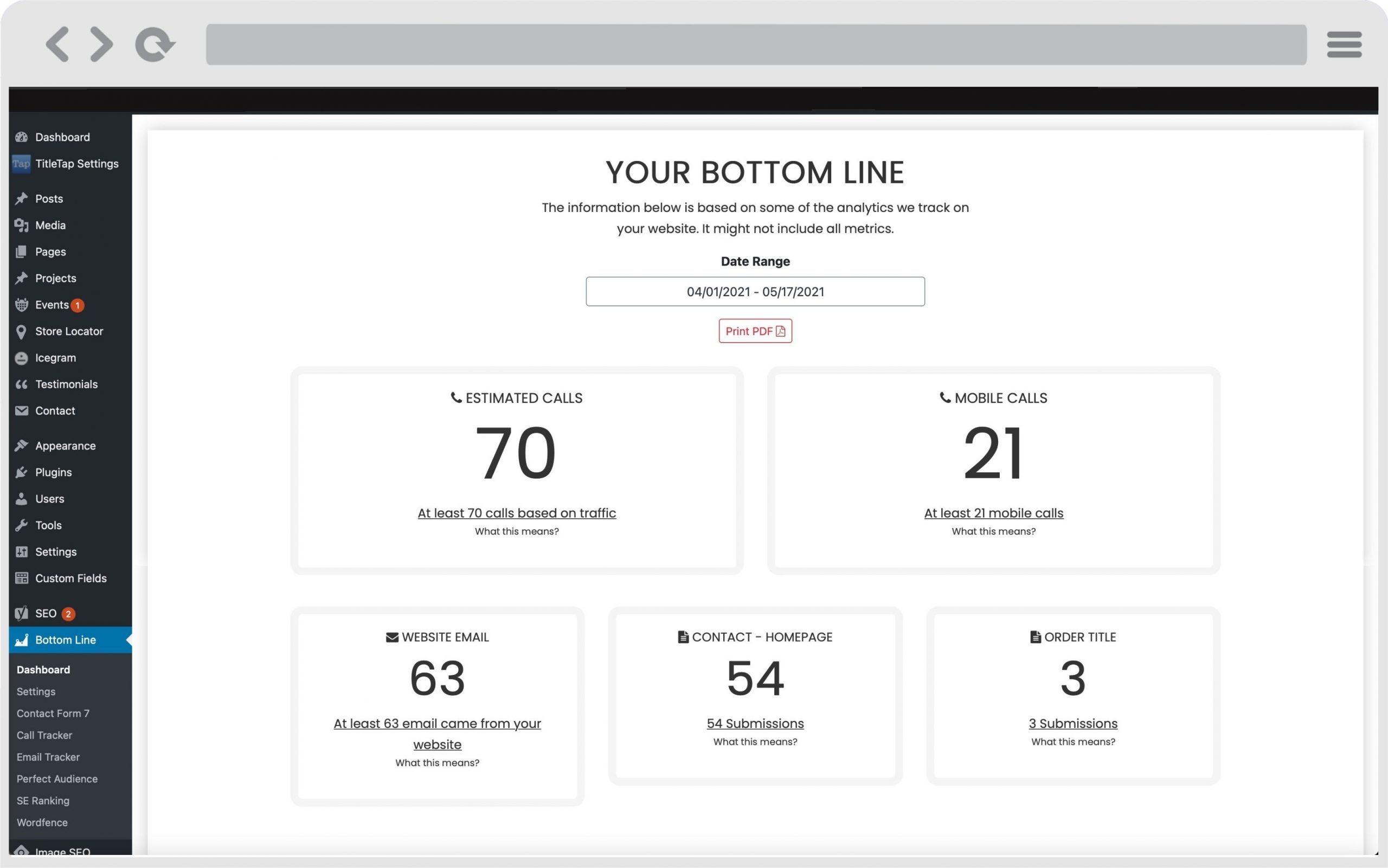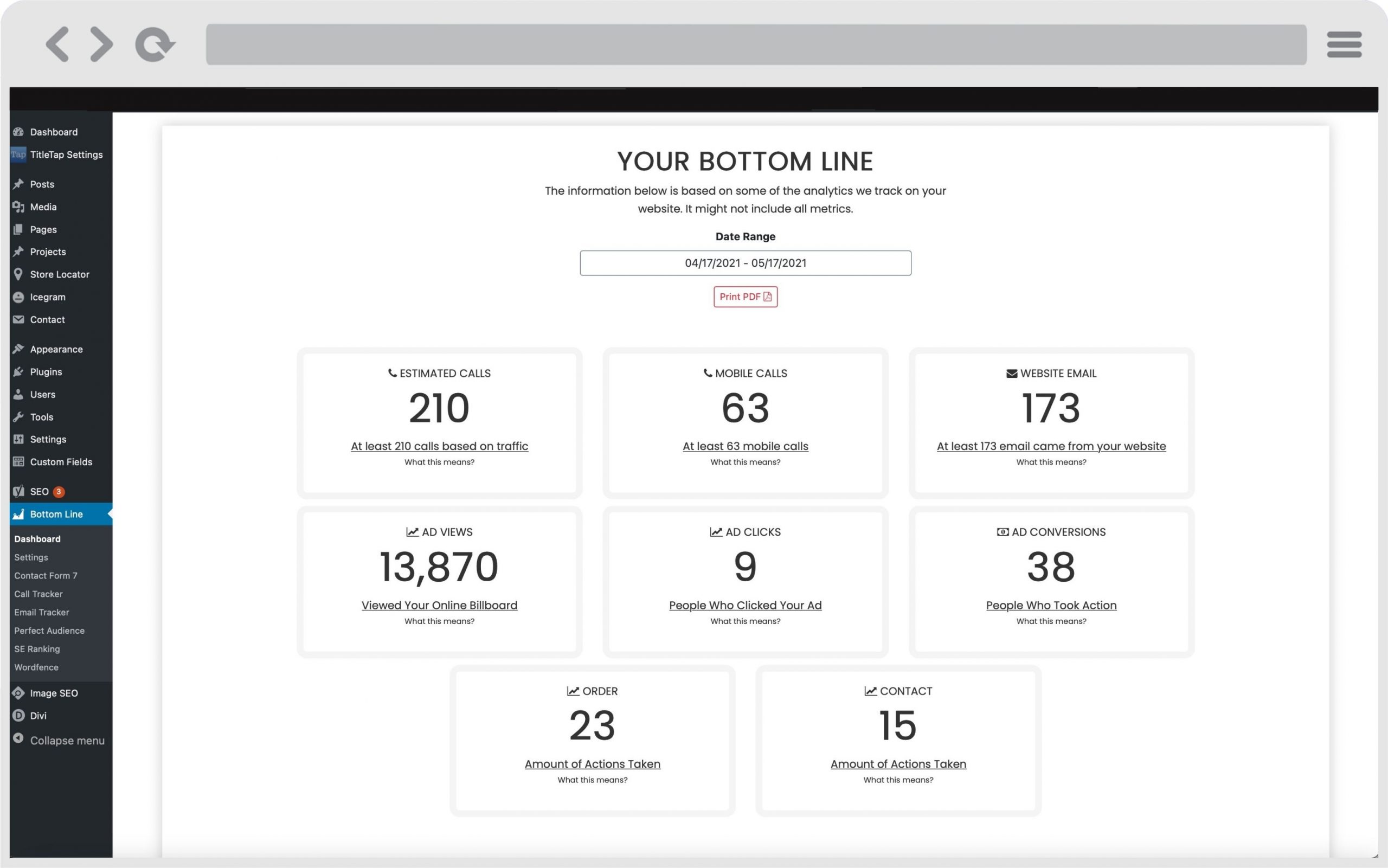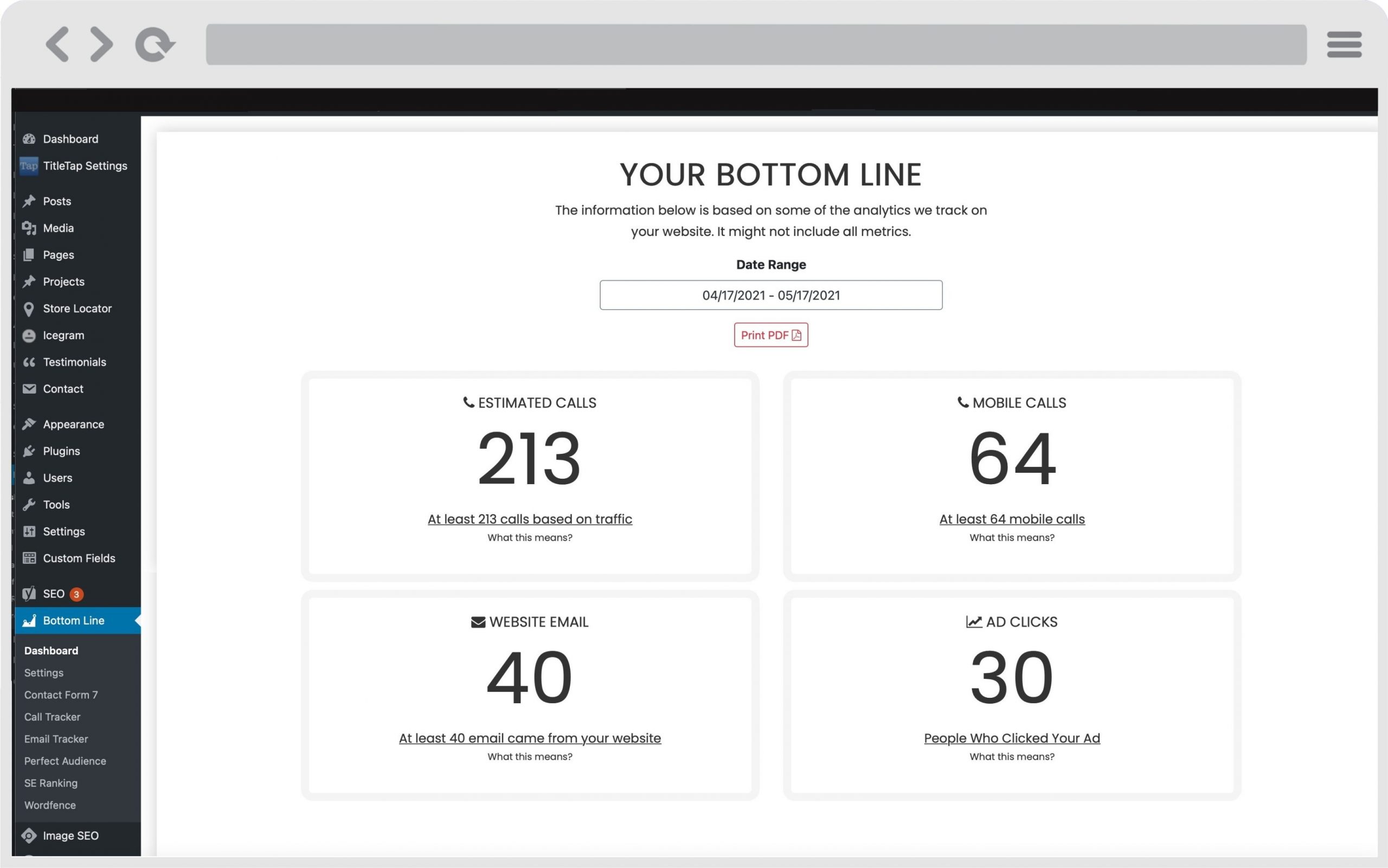 Simplified Metrics
No confusing charts. Easily identify the business impact of your TitleTap website with a dynamic dashboard that adapts to the measures you care about.
Track Engagement
The actions you care about on your website are automatically tracked. Forms, orders, emails, phone calls, ad views, and even your Search Engine Ranking!
Milestone Alerts
Your website automatically shares the wins for the goals we help you set as you achieve them in an easy to read email summary and tracks this history over time.
"This is great…Seeing how many forms are submitted or how many people contacted us through the site is invaluable…"
Bottom Line is currently included with every TitleTap website.
Request a demo to see how Bottom Line can help you.