Fast & Effective Websites For Your
Marketing made for busy Attorneys and Title Agents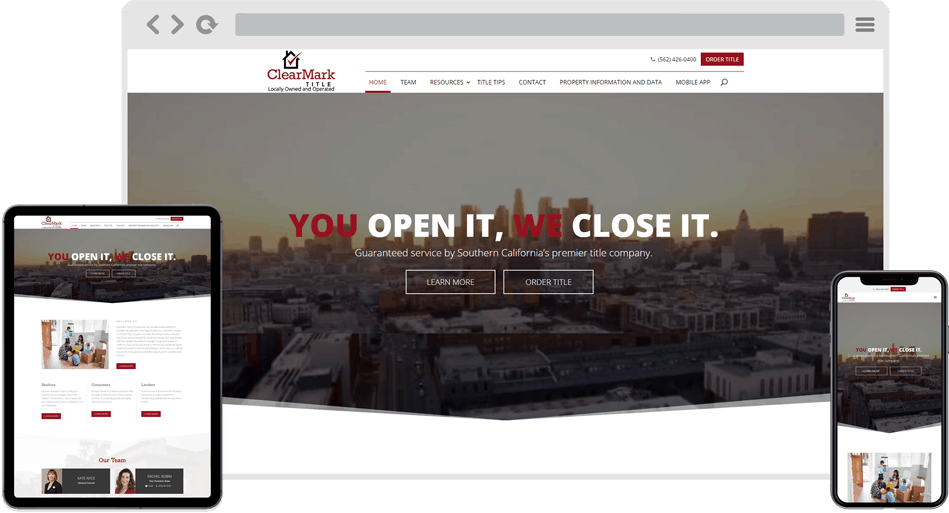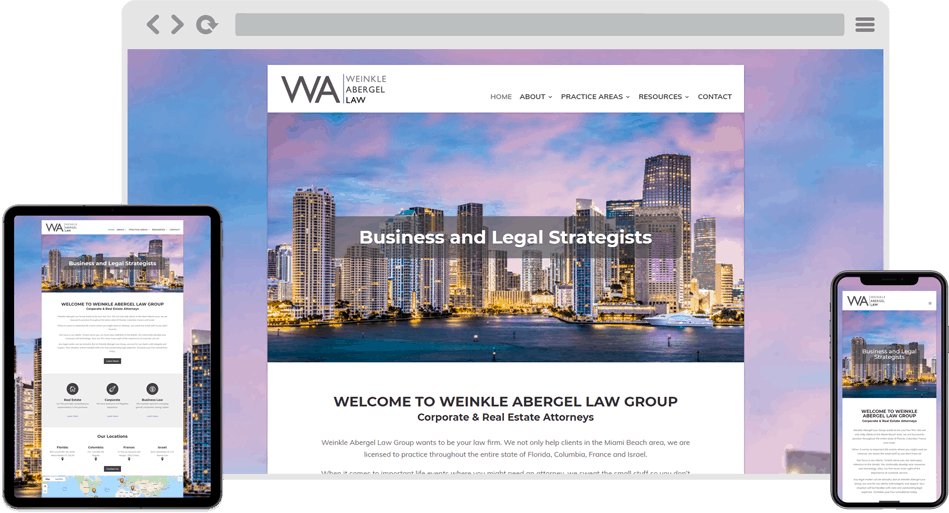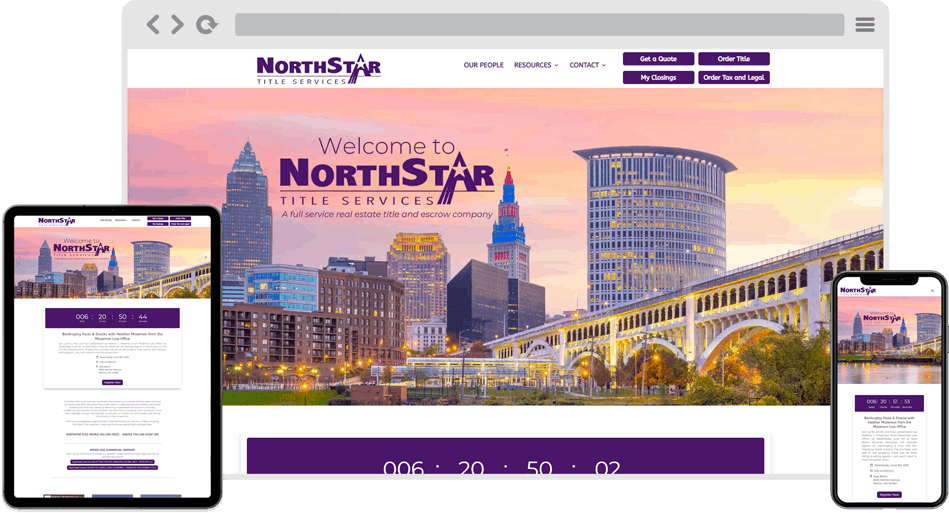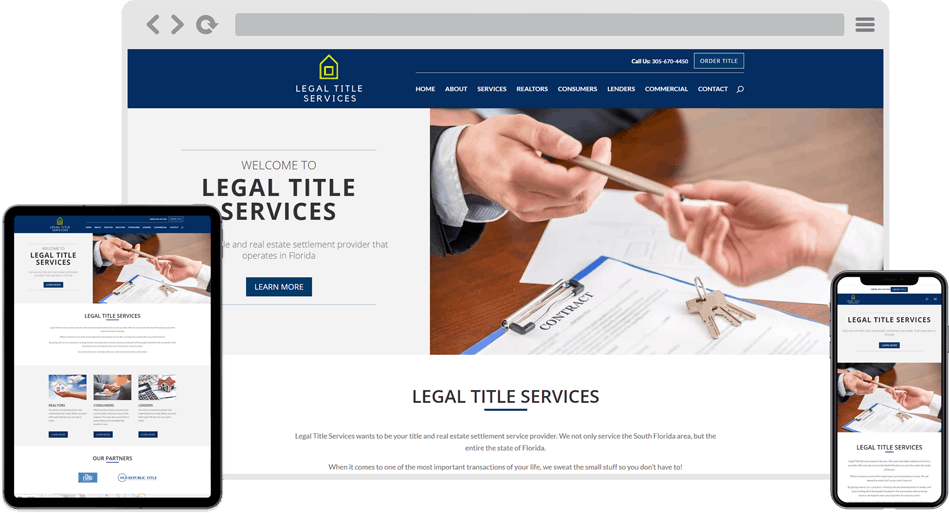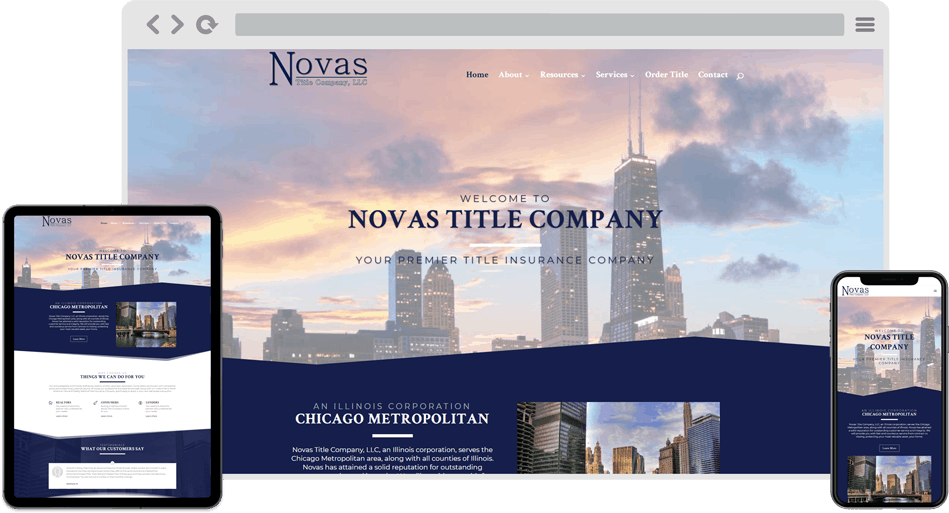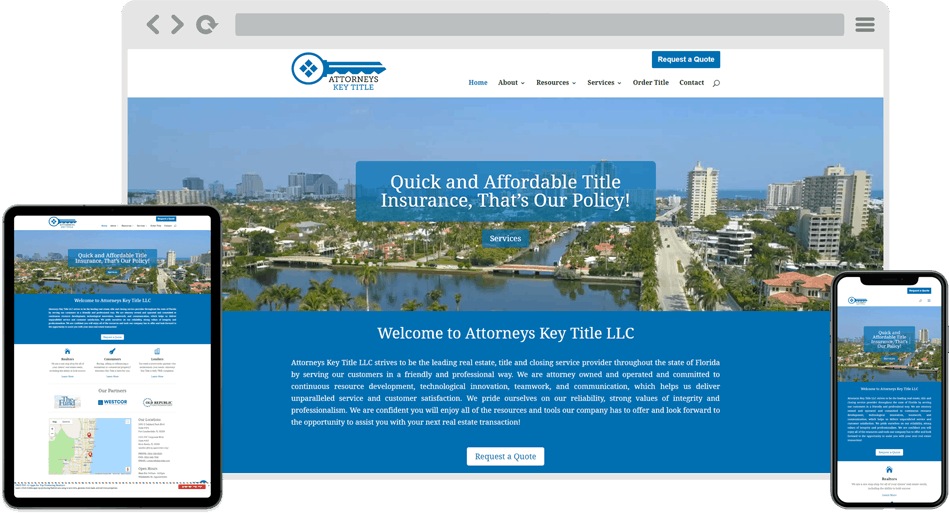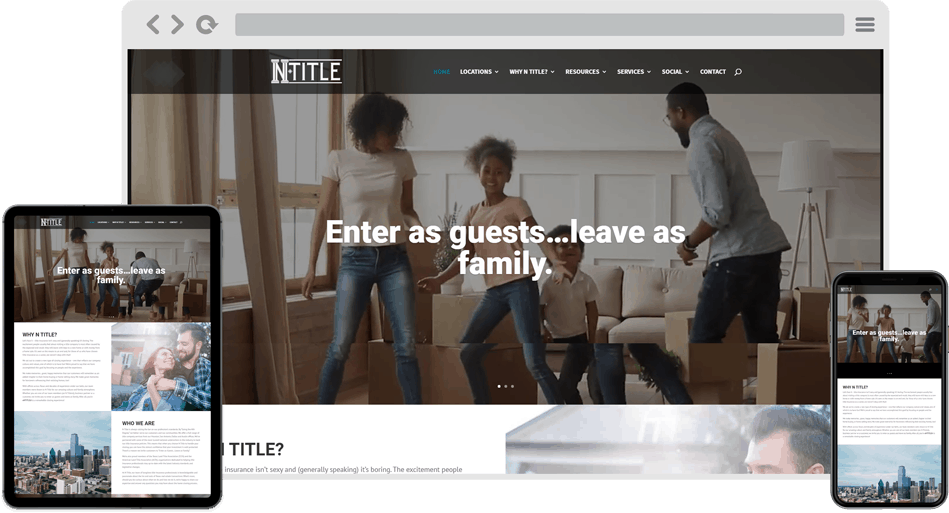 You Already Wear A Lot of Hats;
Your Website Shouldn't Be One of Them.
We help turn your website into your central marketing hub in 3 easy steps!
Want More Opportunities From Your Website?
…You are in the right place.
We know how to reach your target market to give you more opportunities for deals, cases or closings. Request a demo to learn if we are right for you.
Trusted By
Attorneys and Title Agents across the country
How we save you time, money, and frustration…
Don't Take Our Word For It
What our customers have to say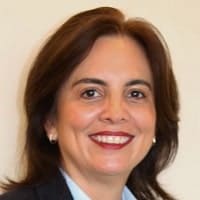 "Wow, that really looks great!"
Aileen Ortega
Cambridge Title & Closing Services, Inc.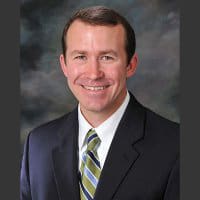 "We routinely get deals from the general public who found us by a web search."
Jason Beal
Atlantic Coastal Land Title Company, LLC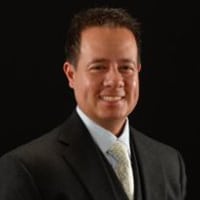 "We have also experienced superior results from improved SEO on Google… and increased opportunities."
Ron Frederick
Get Started for Under $1K
Schedule a Risk-Free Demo Today