My air conditioner went out in July. July 4th to be exact. In Florida.
If you've ever lived through a Florida summer then you know my pain!
As I Googled AC companies near me, I took a mental note of how I searched for a service provider, and why I called a particular AC company over the others.
This is a great example of the psychology of how service providers are found online and chosen over others – not just AC companies but all service providers: pool companies, plumbers, attorneys, and even title agents (yes, real estate agents are consumers too).
Here is an outline of my process for finding a company to troubleshoot my air conditioner:
Typed a question about how to fix the problem myself
Found an article and video
Realized it was over my head
Looked at the websites that had the tutorials. Unfortunately, this particular company was not local to me. If they were, I would have called them.
Searched for AC companies in my area
Looked at their Google Reviews and ratings.
Picked the top 3 based on ratings
Visited each of their Website to get an idea of the cost
I didn't find prices listed but on one of them I did find Coupons & Specials
Downloaded a $35 coupon and called that company immediately
Why did I go with that AC company?
Assuming that everything else was pretty much equal such as their number of reviews and that they were competitively priced, the coupon gave me a reason to go with them over their competitors.
I didn't have to shop around for prices as I figured most companies in the area were priced similarly. Even if they were a couple of bucks more, I didn't suspect that they would be $35 more.
All things equal, this company had the edge, since they ranked high in my searches due to their content, had decent reviews, then ultimately gave me a REASON to call them over someone else.
That is the key. That is why I called this company.
Quite simply, they ranked high in my searches due to their content, had decent reviews, then ultimately gave me a reason to call them over someone else.
"Quite simply, they gave me a reason to call them over someone else."
Are you giving prospects a reason to call your Law Firm or Title Company?
Once someone has decided that you are in the running, all you need to do is give people a reason to use your services over your competitors!
Call this "an edge", a "leg up", a "unique value proposition", or whatever you want…
This "reason" can come in many forms. It doesn't have to be a coupon:
For example, some might be looking for a commonality between you and them such as "this attorney plays guitar and I'm a musician as well!"
Or it could be something like mentioning that you've helped thousands of other "first-time homebuyers" purchase a home.
Maybe you and your staff are very active with a specific non-profit organization.
Or even simply a "free consultation" when your competitor doesn't mention that anywhere on their site (even though they might offer the same).
Your credentials, experience, or accolades.
Your credentials, experience, or accolades are often not the leading factor why people call you. This is often what people lead with, which I've found is ineffective. This is great supporting proof that you know what you are doing but is not always the leading reason people call you.
Instead, I've found that more often than not, people have the "what's in it for me?" mentality.
For example, instead of saying "I've practiced real estate law for 32 years" you might instead say, "I've helped more than 1,000 families save their home and 15,000 others purchase a new one in my 32 years."
That has more emotion and is more relatable to the visitor.
Ways to give people a "reason" to call you:
When you are writing the content for your website, here are some things visitors might be subconsciously thinking when visiting:
Do you SEEM experienced enough to solve MY unique problem?
Did you already answer one of my questions on your website?
What is the risk for me if I call you?
Are you "like me" in some way?
You may have heard the expression by Bob Burg "All things equal, people will do business with, and refer business to, people they know, trust, and like."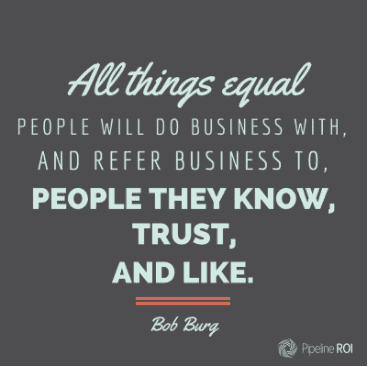 As such, the only thing people are looking for on your website is simply a reason to use you – from hobbies and passions to answers to important questions, to favorable pricing or free consultations to lower risk for the person. Give them reasons to call you over your competitors and you might find that your phone will ring more.
Title Tap has been developing websites and content to make our clients' phones "ring more" for over a decade. We specialize in building compelling marketing material for professional services organizations including Title Agencies, Underwriters, Attorney offices, and more.
To learn more about how we can grow your lead generation and client attraction, click here to schedule a no-cost consultation with one of our senior team members.